Read Time:
9 Minute, 18 Second
Introduction to Milia
Welcome to the fascinating world of milia – those tiny, pesky bumps that seem to pop up out of nowhere on our faces. If you've ever found yourself scrutinizing your reflection, wondering what these little intruders are and how to banish them for good, then you're in the right place. In this blog post, we'll delve into the science behind milia and uncover the causes and treatment options that can help you regain smooth and flawless skin.
So, grab a cup of tea (or your beverage of choice) and join us as we embark on an enlightening journey through the mysterious realm of milia. By understanding the root causes of these stubborn bumps, we can equip ourselves with knowledge to combat them effectively. Let's dive in!
What Causes Milia?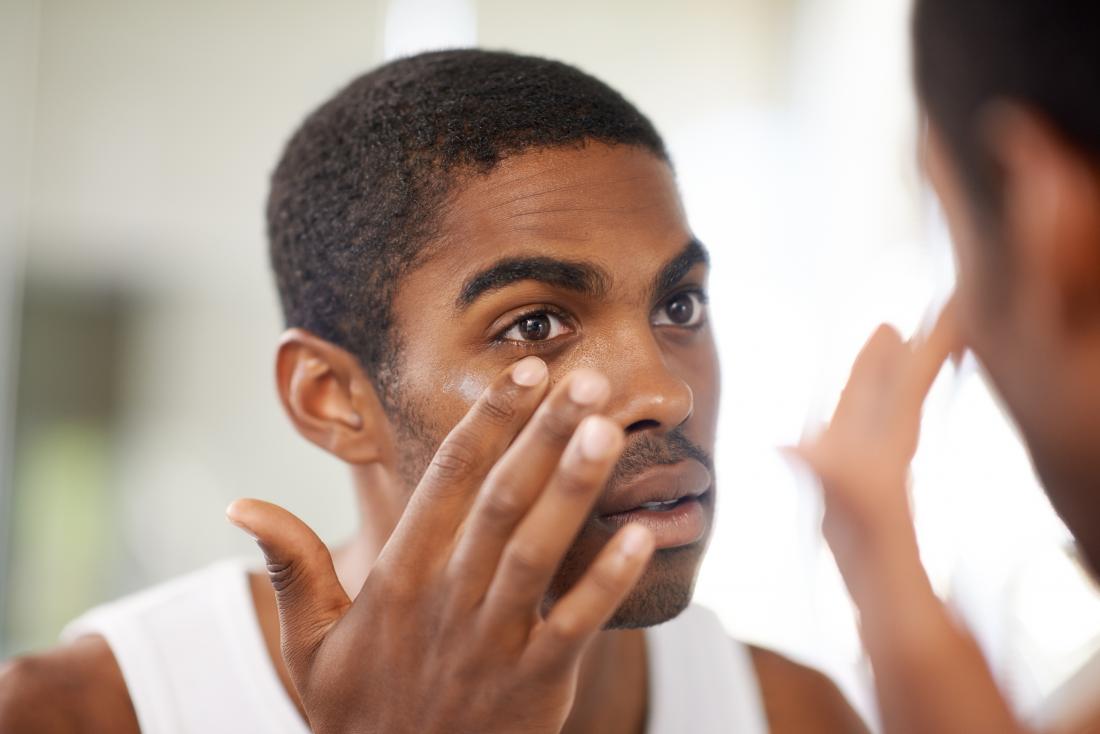 What Causes Milia?
Milia are small, white bumps that often appear on the skin. These tiny cysts form when dead skin cells become trapped beneath the surface of the skin. But what exactly leads to this buildup of dead cells? Let's explore some common causes of milia.
One possible cause is an excess production of keratin, a protein found in our hair, nails, and skin. When too much keratin is produced, it can clog the pores and lead to milia formation.
Another factor that can contribute to milia is damage to the sweat glands or oil glands. If these glands are injured or blocked, it can disrupt normal skin cell turnover and result in the development of milia.
Certain skincare products can also play a role in causing milia. Heavy creams or oils that are too rich for your specific skin type may create a barrier on the surface of your skin, preventing proper exfoliation and leading to milia formation.
Additionally, prolonged sun exposure without adequate protection can increase your risk of developing milia. The sun's harmful UV rays can damage your skin cells and inhibit their natural shedding process.
In conclusion
Understanding what causes milia is essential for effective treatment and prevention strategies. By addressing factors such as excess keratin production, glandular damage, inappropriate skincare products usage, and unprotected sun exposure we can minimize our chances of developing these pesky little bumps.
Different Types of Milia
Different Types of Milia
Milia, those tiny white bumps that can appear on your skin, actually come in different types. While they may all look similar, understanding the various types of milia can help you determine the best course of treatment.
1. Primary Milia: This is the most common type and typically appears on the face, especially around the eyes and cheeks. Primary milia develop when dead skin cells get trapped beneath the surface of your skin.
2. Neonatal Milia: As its name suggests, this type occurs in newborn babies and usually disappears within a few weeks without any intervention. Neonatal milia are commonly found on infants' faces.
3. Juvenile Milia: These small cysts occur in children and teenagers due to genetic factors or certain medical conditions like blistering disorders or systemic diseases.
4. Secondary Milia: Unlike primary milia which develop spontaneously, secondary milia form as a result of an injury or trauma to the skin such as burns or blisters.
5. Multiple Eruptive Milia: This rare type presents itself as clusters of tiny white bumps that suddenly erupt over large areas of the body like chest, arms, legs or back.
By identifying which type(s) you have, you can work with healthcare professionals to find appropriate treatment options for managing these pesky little bumps!
Medical Conditions Associated with Milia
Medical Conditions Associated with Milia
Milia are small, white bumps that can appear on the skin. While they are usually harmless and don't cause any discomfort, in some cases, they may be associated with certain medical conditions.
One such condition is primary milia. These are commonly seen in infants and young children and often resolve on their own without any treatment. However, if milia persist or occur in unusual locations like the eyelids or genitals, it may signal an underlying genetic disorder.
Secondary milia can occur as a result of other skin conditions or trauma to the skin. For example, individuals with a history of sun damage or burns may develop secondary milia as part of the healing process.
Certain inherited disorders like Gardner syndrome and Nevoid basal cell carcinoma syndrome have also been linked to the development of milia. These conditions affect various systems in the body and can lead to multiple cysts including those resembling milia.
Additionally, individuals who have undergone organ transplantation may develop multiple episodes of milia due to immunosuppressive medications used during transplant procedures.
It's important to note that while these medical conditions have been associated with milia formation, not everyone with these conditions will necessarily develop them. Further research is needed to fully understand the relationship between these conditions and milia formation.
Treatment Options for Milia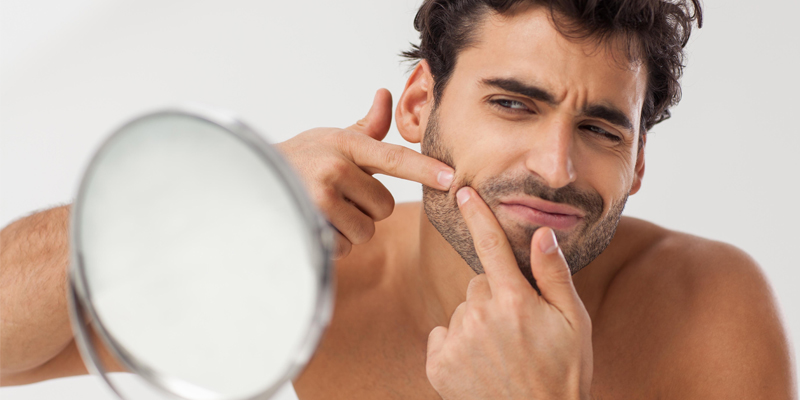 Treatment Options for Milia
When it comes to treating milia, there are several options available. The choice of treatment depends on the severity and location of the milia as well as personal preferences.
One common approach is manual extraction. This involves using a sterile needle or scalpel to gently remove the milia. It's important to note that this should only be done by a trained professional to avoid infection or scarring.
Another option is chemical peels. These contain ingredients like glycolic acid or salicylic acid, which help exfoliate the skin and promote cell turnover, ultimately reducing the appearance of milia.
Cryotherapy is another method used for treating milia. Liquid nitrogen is applied to freeze and destroy the affected area, allowing new skin cells to grow in its place.
For those who prefer non-invasive methods, topical retinoids can be effective in reducing milia over time. Retinoids work by increasing cell turnover and preventing clogged pores.
In some cases, laser therapy may be recommended. Laser treatments target and break down the cysts beneath the surface of the skin without damaging surrounding tissue.
It's worth noting that prevention plays an important role in managing milia too. Regularly cleansing and exfoliating your skin can help remove dead cells and prevent them from becoming trapped in pores.
While these treatment options can be effective in addressing milia, it's always best to consult with a dermatologist who can provide personalized advice based on your specific situation.
Natural Remedies for Milia
Natural Remedies for Milia
If you're dealing with milia, those pesky little bumps on your skin that just won't go away, you may be wondering if there are any natural remedies that can help. While it's always important to consult a dermatologist for proper diagnosis and treatment options, there are some home remedies that may provide relief.
One popular natural remedy for milia is exfoliation. Gentle exfoliation can help remove dead skin cells and unclog the pores where milia form. You can try using a gentle scrub or a soft washcloth to gently slough off the top layer of skin.
Another natural remedy is using honey. Honey has antibacterial properties and can help soothe irritated skin. Applying raw honey directly onto the affected area and leaving it on for 15-20 minutes before rinsing off can be beneficial.
Some people also find success with tea tree oil. This essential oil has antimicrobial properties and may help reduce inflammation associated with milia. However, it's important to dilute tea tree oil before applying it to the skin, as it can be irritating in its pure form.
In addition, keeping your skin moisturized is crucial when dealing with milia. Opt for non-comedogenic moisturizers that won't clog pores or contribute to further blockage.
Remember, these natural remedies may not work for everyone or provide immediate results. It's always best to consult with a professional dermatologist who can guide you toward the most appropriate treatment options based on your specific condition.
Prevention Tips for Milia
Prevention Tips for Milia
Taking preventive measures can help reduce the occurrence of milia and maintain a clear complexion. Here are some simple tips to keep in mind:
1. Exfoliate regularly: Regular exfoliation helps remove dead skin cells that can clog pores and contribute to milia formation. Use a gentle scrub or chemical exfoliant to slough off the top layer of skin.
2. Avoid heavy moisturizers: Thick, greasy creams can trap oil and debris, leading to blocked pores and potential milia development. Opt for lightweight, non-comedogenic moisturizers instead.
3. Protect your skin from the sun: Sun exposure can cause damage to the skin, leading to increased risk of milia. Wear sunscreen with at least SPF 30 daily and limit sun exposure during peak hours.
4. Be cautious with cosmetics: Some cosmetics may contain ingredients that can clog pores or irritate the skin, potentially causing milia. Choose non-comedogenic products labeled as suitable for sensitive skin.
5. Keep your hands clean: Touching your face with dirty hands transfers bacteria and oils onto the skin, which can contribute to milia formation. Remember to wash your hands regularly throughout the day.
6. Avoid squeezing or picking at bumps: Attempting to extract milia by squeezing or picking at them can lead to scarring or infection. It's best to leave this task in the hands of professionals.
By incorporating these preventative measures into your skincare routine, you can minimize the likelihood of developing new cases of milia and promote overall healthy-looking skin.
Conclusion
Conclusion
Understanding the science behind milia can help shed light on the causes and treatment options for this common skin condition. Milia are small, white bumps that form when dead skin cells become trapped beneath the surface of the skin. While they may be unsightly, milia are generally harmless and do not cause any pain or discomfort.
There are several factors that can contribute to the development of milia, including genetics, sun damage, and certain medical conditions. It is important to note that milia can affect people of all ages and skin types.
Fortunately, there are various treatment options available for managing milia. These range from professional procedures like dermabrasion and chemical peels to over-the-counter creams containing ingredients like retinol or salicylic acid. Natural remedies such as exfoliation with gentle scrubs or using honey masks may also help reduce the appearance of milia.
Prevention is key in managing milia. Protecting your skin from excessive sun exposure by wearing sunscreen daily and avoiding harsh skincare products can help prevent further formation of these pesky bumps.
If you have concerns about persistent or bothersome milia, it is best to consult with a dermatologist who can provide personalized advice and recommend appropriate treatment options based on your specific needs.
Remember, while treating milia may take time and patience, taking steps towards maintaining healthy skin overall can go a long way in preventing their recurrence.
So embrace your unique beauty while keeping an eye out for any changes in your skin's appearance – knowledge truly is power when it comes to caring for our precious epidermis!
And there you have it – a deeper dive into the science behind milias! Now armed with this knowledge, you'll be better equipped to understand what causes these little bumps and how best to address them should they appear on your own lovely visage.