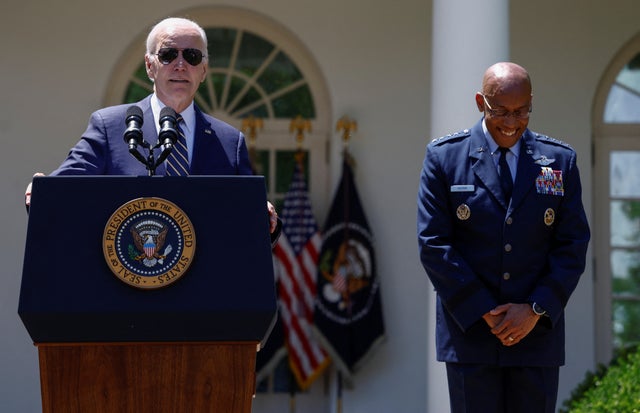 Read Time:
3 Minute, 6 Second
The appointment of General Charles Q. Brown Jr., widely known as CQ Brown, as the Chairman of the Joint Chiefs of Staff marks a significant moment in our nation's military history. With his distinguished career, unwavering dedication, and visionary leadership style, General Brown embodies the essence of boldness. As he assumes this prestigious role, it is essential to explore the impact his leadership will have on shaping our armed forces and guiding them into the future.
A Trailblazer in Every Sense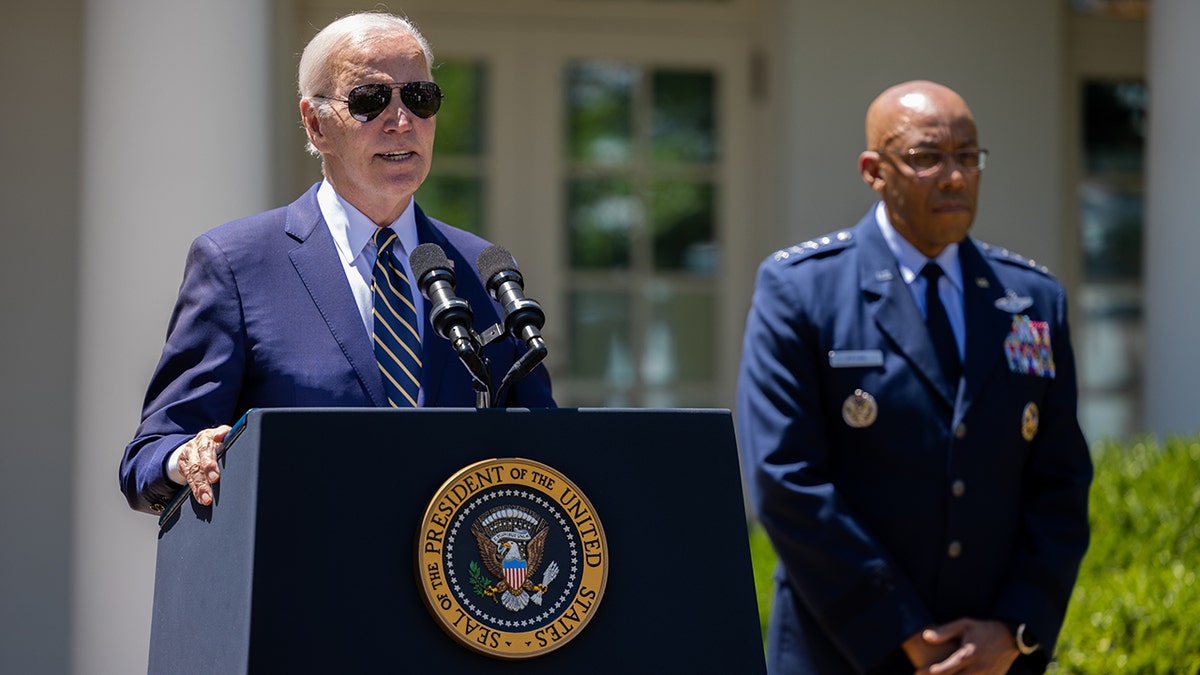 General CQ Brown has shattered barriers throughout his career, setting new standards and inspiring countless individuals along the way. As the first African American to hold the position of Chairman of the Joint Chiefs of Staff, he represents an important milestone in diversity and inclusion within our military leadership. His appointment serves as a testament to his exceptional abilities and unyielding commitment to service.
Breaking Down Barriers
Throughout his ascent through the ranks, General Brown continuously challenged conventional thinking and championed inclusivity. He has emphasized the importance of embracing diversity at all levels, recognizing that a diverse force strengthens our capabilities and fosters innovation. By leading by example and actively promoting diversity initiatives within our armed forces, General Brown paves the way for a more inclusive future.
Inspiring Future Generations
General CQ Brown's historic achievement resonates far beyond his own tenure. It sends a powerful message to aspiring leaders from all walks of life – that with determination, resilience, and audacity, anything is possible. His appointment encourages individuals from underrepresented backgrounds to pursue their dreams within the military and beyond.
Visionary Leadership for Modern Challenges
As Chairman of the Joint Chiefs of Staff, General Brown brings not only a trailblazing background but also a visionary approach to addressing contemporary challenges facing our armed forces.
Embracing Technological Advancements
In an era of rapid technological advancements, General Brown recognizes the critical role that innovation plays in maintaining our military's competitive edge. He advocates for embracing emerging technologies and incorporating them strategically to enhance readiness and modernize our capabilities. By staying at the forefront of technological breakthroughs, General Brown ensures that our armed forces are prepared for the challenges of tomorrow.
Prioritizing Readiness and Resilience
General Brown places a strong emphasis on readiness and resilience, understanding that a well-prepared force is vital for national security. His leadership focuses on equipping our troops with the training, resources, and support necessary to tackle evolving threats effectively. Through robust readiness initiatives and investment in personnel well-being, General Brown ensures that our armed forces remain agile, adaptable, and mission-ready.
Strengthening Alliances and Partnerships
Recognizing the importance of collaboration in an interconnected world, General CQ Brown emphasizes the significance of building strong alliances and partnerships. He understands that collective security is more effective than unilateral action. By fostering international cooperation among like-minded nations, he strengthens global stability while advancing American interests.
A New Chapter Begins
As General CQ Brown assumes his role as Chairman of the Joint Chiefs of Staff, we embark on a new chapter in our military's history. His bold leadership style will undoubtedly leave an indelible mark on our armed forces – one defined by inclusivity, innovation, and unwavering dedication to defending our nation's values.
The Audacity to Shape Our Future
General CQ Brown's appointment as Chairman of the Joint Chiefs of Staff represents not only a historic milestone but also an opportunity to shape the future direction of our armed forces. With his visionary leadership and audacious spirit, he inspires us all to push boundaries, challenge norms, and strive for excellence. As we witness this remarkable moment in history unfold, let us stand with General Brown and embrace the audacity required to build a stronger military and a more secure world.