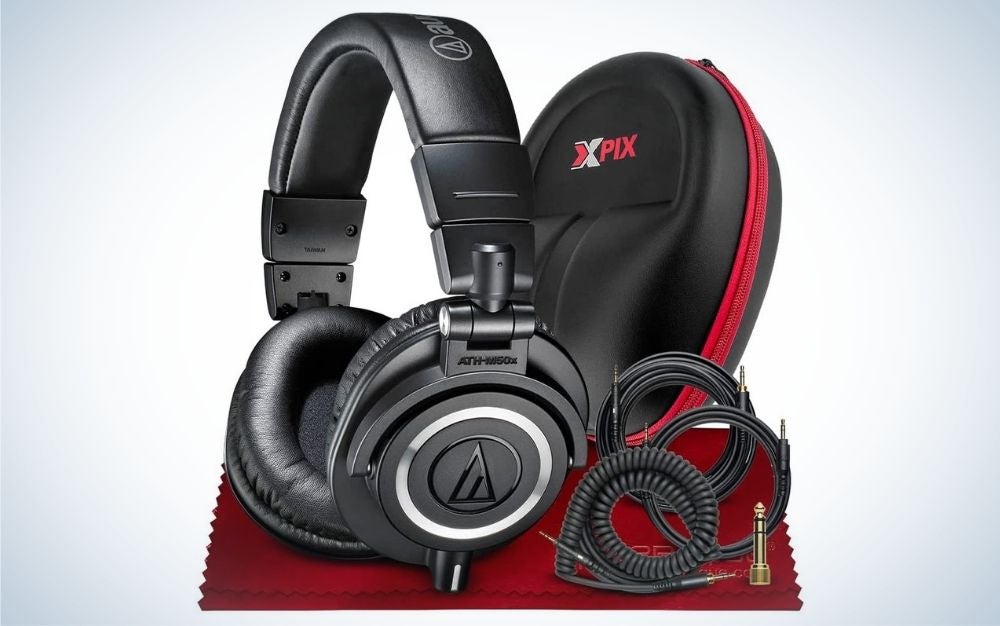 Read Time:
6 Minute, 43 Second
Are you tired of compromising on sound quality while on-the-go? Are you seeking a reliable companion that can deliver immersive audio experiences in any environment? Look no further, because we're here to help you find your ideal sound companion! In this blog post, we'll provide you with valuable tips and tricks for selecting the best headset for your needs. Whether you're a music lover, gamer, or professional needing crystal-clear communication, we've got you covered. So sit back, relax, and let's dive into the world of headsets – where amazing sound awaits!
What to Look for in a Headset
When it comes to selecting the perfect headset, there are a few key factors you should consider. First and foremost, sound quality should be at the top of your list. Look for a headset that offers crisp highs, deep lows, and balanced mid-range tones. This will ensure an immersive listening experience across all genres of music.
Comfort is another crucial aspect to keep in mind. After all, you don't want your ears feeling sore after just a short period of use. Opt for a headset with adjustable headbands and cushioned ear cups to provide maximum comfort during long listening sessions or gaming marathons.
Durability is also important if you're planning on using your headset on-the-go or in more rugged environments. Choose a model made from high-quality materials that can withstand everyday wear and tear without compromising its performance.
If you're someone who frequently uses their headset for communication purposes, whether it's making calls or participating in online gaming chats, microphone quality becomes essential. Look for a headset with noise-canceling microphones that capture clear audio while minimizing background noise.
Consider the connectivity options available with the headset. Wired or wireless? USB connection or 3.5mm jack? Make sure the chosen option aligns with your specific needs and preferences.
By keeping these factors in mind when searching for your ideal sound companion, you'll be one step closer to finding the perfect match!
Tips on How to Use Your Headset
Tips on How to Use Your Headset
Once you've found the perfect headset, it's important to know how to make the most of it. Here are some valuable tips on how to use your headset effectively:
1. Proper positioning: To ensure optimal sound quality and comfort, position your headset correctly. The headband should rest comfortably on top of your head, while the ear cups should fully cover your ears without any gaps.
2. Adjust the volume: Start by setting the volume at a comfortable level before increasing or decreasing it as needed. Be mindful not to listen at excessively high volumes for extended periods, as this can lead to hearing damage.
3. Mic placement: If your headset has a microphone, adjust its position so that it is close enough for clear communication but not too close that it obstructs your breathing or causes discomfort.
4. Noise cancellation: If your headset features noise-canceling technology, familiarize yourself with its settings and activate them when necessary – especially in noisy environments – to enhance audio clarity during calls or gaming sessions.
5. Regular cleaning: Keep your headset clean by wiping down the ear cups and headband regularly with a soft cloth dampened with mild soap and water or an antibacterial wipe specifically designed for electronics.
Remember, using a headset properly ensures optimal performance and longevity!
Now that you have some essential tips on using your headphones effectively let's explore different types of headsets available in the market today!
The Different Kinds of Headsets
There are several different kinds of headsets available on the market today, each with its own unique features and benefits. Understanding the different types can help you make an informed decision when choosing the best headset for your needs.
One popular type of headset is the over-ear headphones. These large, cushioned headphones provide excellent sound quality and are perfect for immersing yourself in music or movies. They often come with noise-cancelling technology, which helps block out background noise so you can fully enjoy your audio experience.
In-ear headphones, also known as earbuds, are another common option. These small, lightweight headphones fit directly into your ear canal and are portable and convenient to use. They're great for listening to music on-the-go or during workouts.
For those who prefer a wireless option, Bluetooth headsets offer freedom of movement without any messy cords. These headsets connect wirelessly to your device via Bluetooth technology and allow you to answer calls or listen to music without being tethered by wires.
Gaming headsets cater specifically to gamers' needs by providing high-quality audio for an immersive gaming experience. Many gaming headsets also come equipped with built-in microphones for clear communication during multiplayer games.
There are specialized headsets designed for professional use such as call center agents or content creators. These typically have features like noise cancellation microphone filters that improve voice clarity during conversations or recordings.
Understanding the different kinds of headsets available allows you to choose one that suits your specific needs whether it be music enjoyment, hands-free calling convenience, gaming immersion or professional applications
How to Choose the Right Headset for Your Needs
When it comes to choosing the right headset for your needs, there are several factors to consider. First and foremost, you need to determine what you'll be using the headset for. Are you a gamer looking for immersive audio? Or perhaps you work from home and need a reliable headset for clear conference calls.
Next, think about comfort. You'll likely be wearing your headset for extended periods of time, so finding one that fits comfortably is crucial. Look for adjustable headbands and cushioned ear cups that won't cause discomfort or fatigue.
Another important aspect to consider is sound quality. Different headsets offer varying levels of audio fidelity, so choose one that suits your preferences. If you're an audiophile who appreciates rich bass and crystal-clear highs, opt for a high-quality stereo or surround sound headset.
Connectivity options should also factor into your decision-making process. Do you prefer a wired connection or the convenience of wireless? Wired headsets typically offer lower latency and don't require charging but may limit mobility. Wireless options give you more freedom but may have limited battery life.
Don't forget about compatibility with your devices. Ensure that the headset works with your gaming console, computer, smartphone, or any other devices you plan on using it with.
By considering these factors – purpose, comfort, sound quality connectivity options ,and device compatibility -you can find the perfect headset that truly meets all of your needs!
Conclusion
Conclusion
Selecting the best headset for your needs can greatly enhance your audio experience and make all the difference in your daily activities, whether it's gaming, listening to music, or making professional calls. By considering factors such as sound quality, comfort, connectivity options, and durability, you can find your ideal sound companion.
Remember to look for headsets that offer immersive sound with enhanced bass and clear treble. Opt for a comfortable design that fits snugly on your head without causing any discomfort even during long hours of use. Consider the different types of headsets available like wired or wireless ones depending on your preferences.
Additionally, pay attention to features such as noise cancellation and microphone quality if you need them for work-related tasks or online communication. Take into account compatibility with different devices so that you can enjoy seamless connectivity across multiple platforms.
Be sure to set a budget before starting your search so that you don't overspend but still get a high-quality headset within your means. With these tips and tricks in mind, you'll be well-equipped to select the perfect headset that meets all of your requirements.
So go ahead and take some time to research various brands and models based on what we've discussed here today. You deserve an audio experience that brings every beat to life! Happy hunting!
Finding Your Ideal Sound Companion: Tips and Tricks for Selecting the Best Headset for You