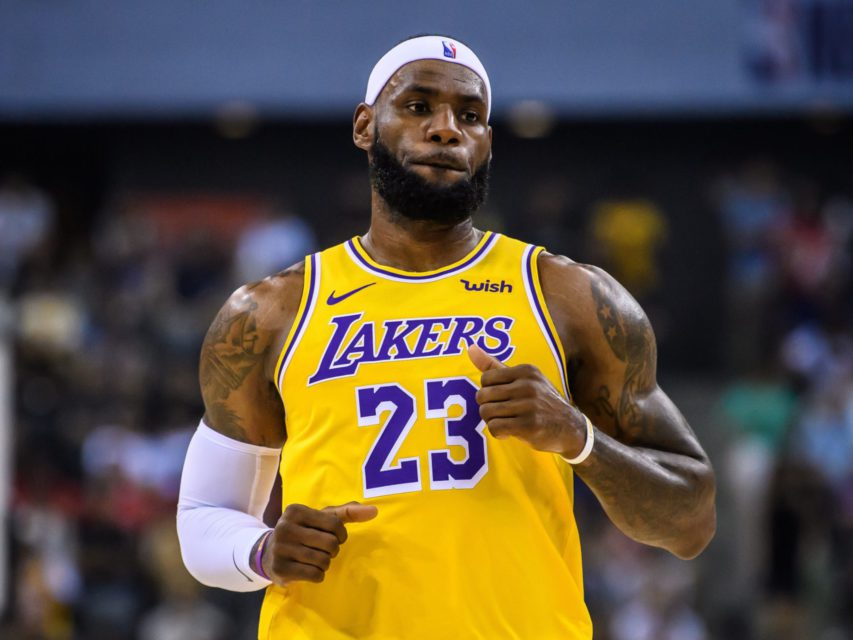 Read Time:
5 Minute, 14 Second
Kareem Abdul-Jabbar, the name itself evokes an image of grace, strength and unparalleled basketball skills. He is a legend in his own right, having played 20 seasons in the NBA and winning numerous awards for his talent and hard work. But Kareem's legacy goes beyond just being one of the greatest basketball players of all time. His impact on both the game itself and society as a whole is immeasurable. In this blog post, we will take a closer look at the life and career of Kareem Abdul-Jabbar, highlighting why he remains such an iconic figure today.
Kareem Abdul-Jabbar's Early Life and Career
Kareem Abdul-Jabbar, born as Ferdinand Lewis Alcindor Jr., grew up in Harlem during the 1950s and 60s. He was a tall kid, standing at 6'8″ by the age of 14, and it wasn't long before he discovered his love for basketball. Kareem quickly developed into a star player while attending Power Memorial Academy, leading them to three straight New York City championships.
After graduating high school in 1965, Kareem attended UCLA where he played under legendary coach John Wooden. During his time with the Bruins, Kareem dominated on the court and helped lead his team to three NCAA championships (1967-69). He also won numerous awards including Player of the Year twice.
In 1969, Kareem decided to turn pro and joined the Milwaukee Bucks as their first overall pick in that year's NBA draft. He had an immediate impact on the team and led them to their first-ever championship just four years later.
Despite early success in Milwaukee, it was clear that Kareem wanted more out of his career than just winning games. In search of greater fame and fortune, he requested a trade from Milwaukee which eventually landed him with the Los Angeles Lakers where he would go on to have some of his greatest moments as a player.
His Time with the Los Angeles Lakers
Kareem Abdul-Jabbar's time with the Los Angeles Lakers is arguably the most memorable period of his career. After being traded to the Lakers from the Milwaukee Bucks in 1975, he quickly established himself as a dominant force on the court.
With Magic Johnson joining him in 1979, they formed one of the greatest duos in NBA history and led the Lakers to five championships throughout their time together. It was during this era that Kareem pioneered his famous skyhook shot, which became virtually unstoppable and contributed greatly to his success.
Despite facing constant double-teams and rough play from opposing teams, Abdul-Jabbar remained cool under pressure and continued to perform at an elite level until retiring at age 42. His leadership both on and off the court helped shape not only his own legacy but also that of the Los Angeles Lakers franchise as a whole.
It is impossible to discuss Kareem Abdul-Jabbar's iconic NBA career without highlighting his unforgettable time with the Los Angeles Lakers.
Abdul-Jabbar's Later Years in the NBA
Abdul-Jabbar's later years in the NBA were just as impressive as his earlier ones. He continued to dominate on the court, even as he entered his 30s and 40s.
One of Abdul-Jabbar's most notable achievements during this time was breaking the all-time scoring record previously held by Wilt Chamberlain. In April 1984, Abdul-Jabbar scored his 31,420th point, surpassing Chamberlain's record of 31,419.
Throughout the remainder of his career, Abdul-Jabbar remained one of the league's top players and helped lead the Lakers to several more championships. His signature skyhook shot continued to be a dominant force on the court and proved almost impossible for defenders to block.
Off the court, Abdul-Jabbar also became an advocate for various causes such as civil rights and education reform. He used his platform as a famous athlete to raise awareness about these issues and promote positive change in society.
Abdul-Jabbar's later years in the NBA solidified his status not only as one of basketball's greatest players but also as a respected figure off the court.
His Philanthropic and Activist Work
Kareem Abdul-Jabbar's legacy extends far beyond his success on the basketball court. Throughout his career, he has been a vocal advocate for social justice and a dedicated philanthropist.
In 1989, Abdul-Jabbar established the Skyhook Foundation with the goal of providing educational opportunities to underprivileged youth. The foundation focuses on science, technology, engineering, and math (STEM) education and encourages kids to pursue careers in fields related to those subjects.
Abdul-Jabbar has also been an outspoken activist throughout his life. In the 1960s and 70s, he was involved in civil rights demonstrations alongside other prominent activists such as Muhammad Ali and Jim Brown. More recently, he has spoken out against police brutality and racial inequality.
In addition to his work with the Skyhook Foundation, Abdul-Jabbar is involved with numerous other charitable organizations focused on education and health initiatives. He serves as a global ambassador for STEM education through Time Warner Cable's Connect A Million Minds campaign.
Kareem Abdul-Jabbar's impact extends far beyond just basketball. His dedication to philanthropy and activism serve as an inspiration for generations to come.
The Legacy of Kareem Abdul-Jabbar
Kareem Abdul-Jabbar's legacy in the NBA and beyond is undeniable. He was a pioneer in terms of his basketball skills, his activism, and his philanthropy. His iconic skyhook shot, which he perfected throughout his career, has become one of the most recognizable moves in basketball history.
Off the court, Kareem used his platform to bring attention to important issues such as social justice and education reform. He has written books on these topics and continues to be an influential voice today.
Perhaps most importantly, Kareem Abdul-Jabbar set an example for future generations of athletes by remaining committed to excellence both on and off the court throughout his entire career. His impact can still be felt today through the countless players who have been inspired by him over the years.
Kareem Abdul-Jabbar will always be remembered as one of the greatest players in NBA history. But more than that, he will be remembered as a leader who used his talents for good both within and beyond the world of basketball.