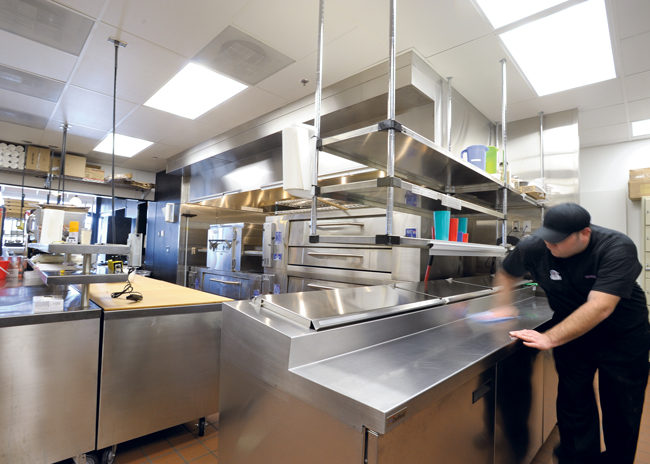 Read Time:
2 Minute, 50 Second
Industrial kitchens are the beating heart of the culinary industry, where the magic happens behind the scenes. This article will explore what industrial kitchens are, their significance in the culinary world, the components that make up these kitchens, and the challenges and advantages of operating them. We will also discuss the latest technological advancements in industrial kitchens and what the future holds for this critical industry.
What is an Industrial Kitchen?
An industrial kitchen is a large-scale commercial kitchen that operates on a massive scale, catering to the needs of large-scale events, food production facilities, and commercial restaurants. These kitchens are designed to handle large quantities of food, ensuring that the food is prepared, cooked, and served efficiently.
The Importance of Industrial Kitchens in the Culinary Industry
Industrial kitchens are critical to the culinary industry, providing a platform for chefs and cooks to create high-quality food on a large scale. These kitchens are responsible for producing meals for schools, hospitals, airlines, catering services, and other food-service establishments. Without industrial kitchens, these services would not be able to operate at the scale they do today.
The Components of an Industrial Kitchen
An industrial kitchen comprises several components that work together to ensure efficient food preparation. These include commercial-grade equipment, refrigeration and storage systems, ventilation and exhaust systems, and a dedicated team of chefs, cooks, and kitchen staff.
Commercial-grade equipment such as industrial ovens, grills, fryers, and mixers are essential components of an industrial kitchen. These machines are designed to withstand the demands of high-volume food production and are crucial in ensuring that food is prepared quickly and efficiently.
Refrigeration and storage systems are also critical components of an industrial kitchen, ensuring that food is kept fresh and ready for preparation. Walk-in refrigerators and freezers are commonly used to store large quantities of food, while dry storage areas are used to keep non-perishable ingredients.
Challenges and Advantages of Operating an Industrial Kitchen
Operating an industrial kitchen can be a daunting task, with challenges such as managing inventory, ensuring food safety and hygiene, and maintaining a consistent quality of food. However, industrial kitchens also have several advantages, including the ability to produce food on a large scale, reducing per-unit costs, and the ability to handle high-volume events.
Innovation and Technology in Industrial Kitchens
The culinary industry is constantly evolving, and industrial kitchens are no exception. Advancements in technology have revolutionized the way food is prepared and served in industrial kitchens. New equipment such as combi ovens, sous-vide machines, and induction cooktops have made it easier for chefs and cooks to produce high-quality food quickly and efficiently.
The Future of Industrial Kitchens
The future of industrial kitchens looks bright, with more emphasis being placed on sustainability and reducing waste. Advances in technology will continue to shape the industry, with automation and artificial intelligence playing a more significant role in food production. The use of data analytics to improve efficiency and reduce costs will also become more prevalent.
Conclusion
Industrial kitchens are an essential component of the culinary industry, providing a platform for chefs and cooks to produce high-quality food on a large scale. While there are challenges associated with operating an industrial kitchen, the benefits outweigh the drawbacks. With technological advancements shaping the industry's future, the sky's the limit for the world of industrial kitchens.