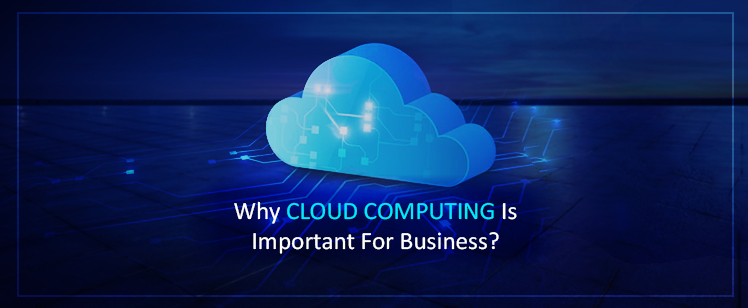 Read Time:
3 Minute, 43 Second
Cloud services are quickly becoming one of the most popular options for businesses of all sizes. With so many advantages, why wouldn't you want to use them? In this blog post, we will provide everything you need to know about cloud services for businesses. We'll discuss the benefits and drawbacks of using a cloud service, as well as the various options available. Finally, we'll give you a thorough overview of two of the most popular cloud services: Office 365 and Google Cloud Platform.
What are Cloud Services?
Cloud services are a type of software that allows businesses to access and use applications and software over the internet. This means that instead of having applications installed on a company's own servers, they can instead be accessed through the internet. Cloud services can be used for a variety of purposes, such as email, CRM, collaboration tools, storage, and more.
Types of Cloud Services
There are many different types of cloud services, and each offers its own unique set of benefits. The following is a brief overview of the most common types of cloud services and their key features.
Private Cloud: A private cloud is a secure, isolated cluster of servers that you can use to run your own business applications. Private clouds offer several key advantages over traditional on-premises systems, including greater flexibility and scalability. They also allow you to access your applications from any device or location, which can be valuable if you need to work from multiple locations or devices.
Public Cloud: A public cloud is a collection of online resources that can be accessed by anyone with an internet connection. Thousands of businesses, including large companies like Amazon and Google, operate public clouds. Public clouds offer several key advantages over private clouds, including lower costs and easier access to resources. They also provide greater visibility into your data and applications, which can help you improve performance and security.
Hybrid Cloud: A hybrid cloud combines elements of both private and public Clouds. For example, a company might use a private cloud for certain sensitive data stores that it does not want to share publicly (such as customer data). When it comes time to deploy new applications or updates, the company might migrate these sensitive data stores to a public cloud for broader deployment across the organization.
Advantages of Cloud Services for Businesses
Cloud services have many advantages for businesses, including the following:
– Reduced Costs: With cloud services, businesses can reduce costs associated with traditional IT infrastructure such as hardware, software and personnel.
– Increased flexibility: With cloud services, businesses can easily switch between different types of IT infrastructure without having to rebuild or redeploy systems.
– Increased Security: Cloud services offer increased security thanks to the use of multiple layers of security and encryption.
– Improved Performance: Cloud services offer improved performance due to their reliance on remote servers rather than local systems.
Disadvantages of Cloud Services for Businesses
Cloud-based services can be a great way to save money and improve efficiency for businesses. However, there are some disadvantages to using cloud-based services that should be considered before making a decision.
First, the reliability of cloud-based services is often questioned. If something goes wrong with a cloud service, it can be hard to diagnose and fix the problem. This can lead to data loss or even lost business opportunities.
Second, managing a cloud-based service requires a lot of time and effort. It's important to find an appropriate solution for your specific needs, as well as keep up with changes in the industry. Otherwise, you may find yourself struggling to keep up with the demands of the cloud.
Third, there's always the risk that you'll overspend on a cloud solution because it's convenient but not necessarily effective. It's important to compare different options and make sure you're getting what you need from a cloud service.
Conclusion
The cloud is quickly becoming the go-to platform for businesses of all shapes and sizes. As more and more companies adopt cloud-based services, it's important to be knowledgeable about what these services offer and how they can benefit your business. In this article, we'll discuss everything you need to know about cloud services for businesses, from pricing to storage options. By the end of this article, you will have a comprehensive understanding of what cloud services are available and which ones might be best for your business. Thanks for reading!