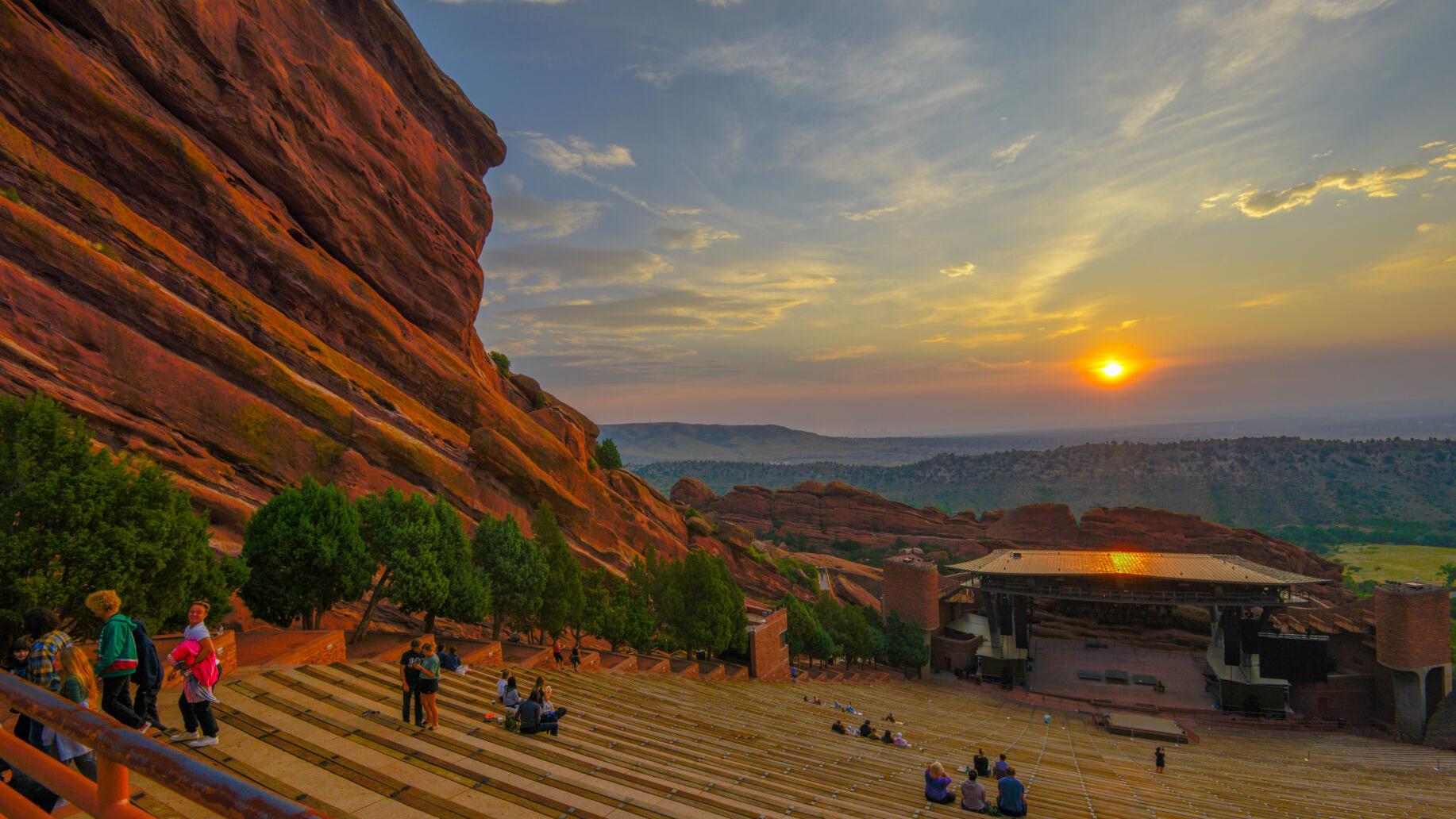 Read Time:
2 Minute, 10 Second
Red Rocks Park and Amphitheatre is a geological wonder located in Morrison, Colorado, near Denver. The venue features two massive red sandstone rock formations, which provide a unique and stunning backdrop for concerts and events.
The Amphitheatre, built into the rock formations, is an iconic and historic venue, with a seating capacity of 9,525. It is known for its excellent acoustics and has hosted many famous performers and bands over the years.
The park also offers a wide range of outdoor recreational activities, including hiking, biking, and exploring the many scenic trails. The park is also home to the Red Rocks Visitor Center, which features interactive exhibits and displays about the geology, history, and cultural significance of the area.
Red Rocks Park and Amphitheatre is a popular destination for music lovers, outdoor enthusiasts, and tourists, and it is considered one of the most beautiful and unique concert venues in the world. It is open year-round, with various events and concerts scheduled throughout the year, including a summer concert series.
Riding in a party bus to Red Rocks can be a great way to experience the concert venue and make the most of your event. Ride to Red Rocks in a party bus can offer a unique and enjoyable experience. Some benefits of this may include:
Comfortable and relaxed ride:
With comfortable seating and amenities such as air conditioning and heating, party buses provide a comfortable and relaxed ride to Red Rocks.
Group travel:
Party buses are perfect for group travel, as they provide a fun and comfortable way for everyone to travel together.
Safety:
Party buses are maintained to high safety standards and are driven by professional drivers, ensuring a safe and secure ride to Red Rocks.
No need for designated drivers:
Party buses eliminate the need for designated drivers, allowing all passengers to enjoy themselves without worrying about getting behind the wheel.
Arriving in style:
Arriving at Red Rocks in a party bus can add a touch of class and style to your event.
Enjoy the journey:
The ride to Red Rocks can be an enjoyable experience in itself, with the built-in amenities such as televisions, karaoke systems, and laser lights, providing entertainment for passengers.
Avoid parking issues:
Red Rocks is a popular destination and parking can be an issue. With a party bus, you will be dropped off and picked up at the entrance, avoiding the hassle of parking.
Cost-effective:
Renting a party bus can be more cost-effective than renting multiple cars or taking separate taxi rides.