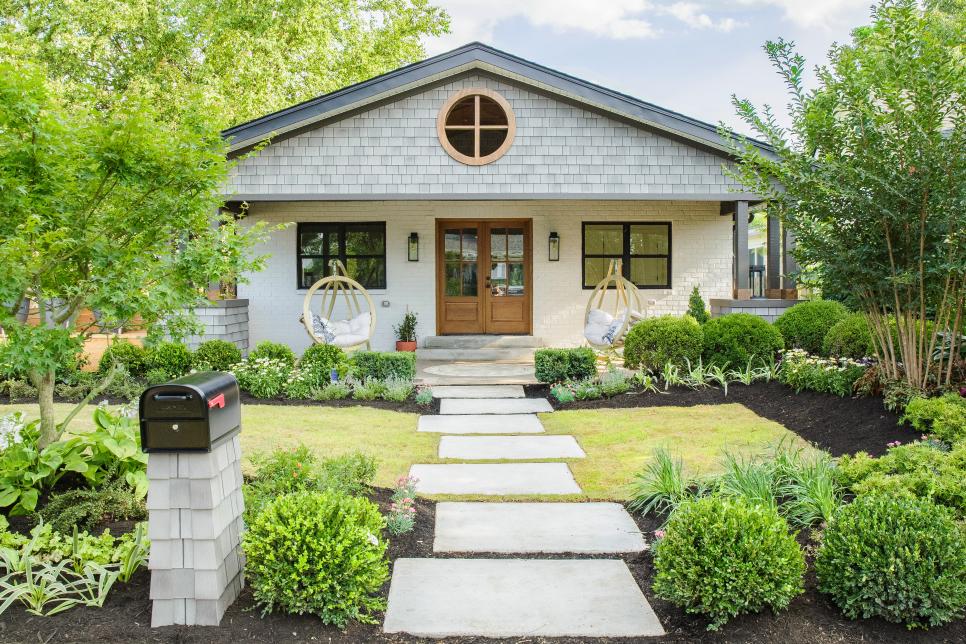 Read Time:
4 Minute, 30 Second
Making a statement with your home's exterior can give it an inviting and eye-catching look. With a few simple steps, you can turn any dull or drab space into something that stands out and stands tall. Some of the best ways to make your home exterior stand out include: 
Painting the facade in bright colors
A simple way to make your home exterior stand out is by investing in its appearance. A neat coat of paint is one of the easiest and most rewarding ways to do this – and going for a few bright colors can really give it an uplifting feel. Painting the facade of your house with vivid hues can create a wonderful contrast with more muted colors found elsewhere. 
From choosing an exciting shade for the front door to daringly painting your balcony yellow, no idea is too wild when you want to spread some life into the streetscape. By adding vibrant colors, you will distinguish your home from any plain old beige building nearby. This small addition can do wonders for making passersby appreciate its beauty!
Adding outdoor lighting
Adding outdoor lighting to your home is an effective and stylish way to instantly make your exterior stand out from the crowd. Incorporating strategically placed floodlights, lanterns, or patio lights creates a unique and inviting atmosphere that welcomes visitors and adds a little decorative flair to any project. 
Outdoor lighting can also be used for functional purposes such as highlighting landscaping features or providing a source of security. No matter how you plan on using it, adding outdoor lighting to your home is sure to help elevate the look of the exterior, making it truly stand out!
Focusing on curb appeal by way of landscaping improvements
The exterior of your home can say a lot about you, so making it stand out among your neighbors is an important part of increasing curb appeal. One of the best ways to do this is to make landscaping improvements around the outside of your property. 
Not only can enhance your lawn and garden and create a more visually appealing overall look, but it can also reduce maintenance time and even attract beneficial wildlife like birds and butterflies. Just a few simple steps such as adding potted plants or focusing on new pathways can drastically transform the exterior look of your home in no time at all. Turn your front yard into a stunning display for all passersby to admire!
Installing window boxes full of colorful blooms
If you want your home's exterior to stand out and make a statement, try installing window boxes full of colorful blooms. Not only will they add an instant pop of color and life to the outside of your home, but they also require minimal effort compared with other yard projects. 
These boxes can be filled with all sorts of plants – from petunias and begonias to sunflowers and roses – or any combination that suits your style. Additionally, depending on the size of your window boxes, you can mix in annuals and perennials for a colorful look all year round. Not only will neighbors admire the vibrant hues, but you'll enjoy it as well each morning when looking out the window. 
Laying down pavers
Pavers for the exterior of your home are an excellent way to make your property stand out from others. The intricate detailing you can get with laying down pavers is second to none, giving you a truly unique look that isn't limited by the size and shape of the stones you choose. 
Additionally, with many different types of pavers available in all kinds of colors, textures, and shapes, finding a perfect match for your style won't be difficult at all. Opting to lay down pavers for your home exterior will easily transform it into something that's not just pleasing to the eye, but also significantly increases its value in no time.
Considering roof replacement
Giving your home's exterior a makeover can be a great way to raise your property value and increase the perceived marketability of your home. Roof replacement is an excellent and cost-effective way of achieving this. Not only will replacing an old, worn-out roof with new, modern materials improve your home's appearance, but it will also provide long-term protection from the elements. 
By choosing an attractive shingle style that complements both the design of your house and its surroundings, you can create a unique look that stands out in any neighborhood. With careful selection, even a simple roof replacement project can have dramatic aesthetic results for your home's exterior.
Installing welcoming furniture pieces 
Adding a few simple but welcoming furniture pieces to your home's exterior can go a long way in making it stand out. Rocking chairs or benches create a great spot to relax outside or wait for visitors while also adding an inviting touch to the overall aesthetic of your home, making it appear more inviting. 
Not only are they great at increasing curb appeal, but they also add a level of comfort that any porch or patio will benefit from. No matter what type of furniture you choose, adding pieces that invite people to come and stay a while adds a special charm to your outdoor area.
These effortless projects can be implemented one piece at a time and will truly transform the entrance to your home into something special.