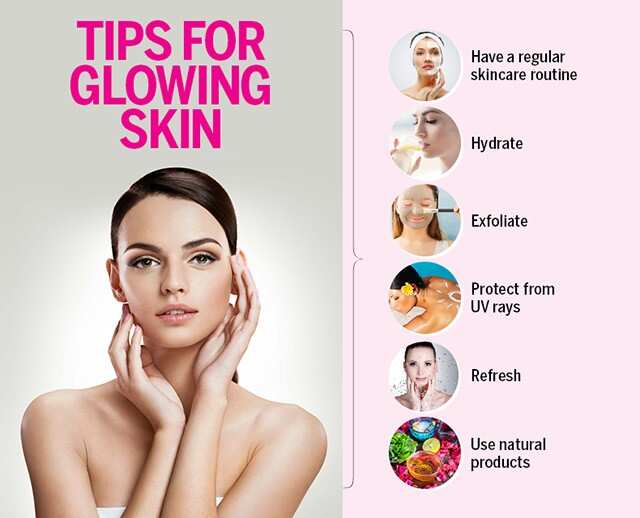 Read Time:
3 Minute, 57 Second
Taking care of your skin every day doesn't have to be a complicated, time-consuming process. With these simple skincare habits, you can maintain a beautiful, glowing complexion. 
Creating a daily routine that includes cleansing your face twice daily
When it comes to having a glowing complexion, a simple skincare habit to adopt is creating a daily routine that includes cleansing your face twice a day. By washing away bacteria, makeup, and other skin irritants that can clog pores, you will be promoting healthy cell turnover while keeping the skin clean and clear. To get the most out of this habit, use water that has been filtered through a water softener system. 
Soft water removes minerals like calcium and magnesium that are often found in tap water, but which can build up on the skin over time. Use lukewarm water and a gentle cleanser for best results; this will encourage the gentle dissolution of dirt, sweat, and oils so your complexion can retain its healthy radiance.
Removing makeup at night
Removing makeup at night is a simple skincare habit, yet it's essential for achieving and maintaining a glowing complexion. While it may be tempting to leave the day's makeup on while you sleep, your skin needs the opportunity to breathe and renew overnight. Otherwise, left-on makeup can clog pores, resulting in breakouts and creating an uneven skin tone. 
Having a dedicated night-time regimen is not only helpful for taking off cosmetics but also gives you the chance to hydrate and nourish your skin with any necessary face serums or moisturizing treatments. Pay special attention to areas prone to breakouts when removing makeup; cleansers that contain salicylic acid are especially good for cleansing pores in acne-prone spaces like the forehead and jawline. 
A few minutes at night gives your skin a chance to heal from environmental damage and repair itself over time – benefitting you with a soft, supple, and glowing complexion – so don't forget this important step!
Using an exfoliator 2 or 3 times per week
Taking good care of your skin is essential to achieve a glowing complexion and using an exfoliator is an important part of this! Exfoliation helps scrub away surface dead skin cells, clogged pores, and impurities, leaving your skin feeling softer, smoother, and more radiant. For best results, aim to exfoliate two or three times per week with either a gentle physical exfoliator or a chemical exfoliant containing ingredients like lactic or salicylic acid – depending on your skin type. 
Try not to overdo it though – whilst it's important to keep up the routine, be careful not to strip away too many natural oils from the surface as this can cause dryness and irritation. An ideal skincare habit for healthy and glowing skin – get started today!
Applying moisturizer each morning and night
Want to get the perfect glowing complexion? Start off with one of the most important habits you can acquire for your skin: moisturize morning and night. This simple skincare task will make a world of difference in making sure your skin looks healthy and beautiful. Applying moisturizer helps to keep your skin's protective barrier strong, which keeps out toxins and bacteria while retaining moisture. After a good wash each morning and night, pat the face dry before applying your chosen moisturizer. 
Protecting the face with a sunscreen of SPF 30 or higher when outdoors
One of the simplest things that you can do for your complexion is to invest in an SPF 30 or higher sunscreen and use it anytime you're outdoors. UV rays from the sun are damaging to both slowing aging, and leading to wrinkles, as well as prolonging skin damage from other factors like past tanning, air pollution, and chronic inflammation. 
Developing a daily habit of protecting your face with sunscreen will help keep your skin safe against long-term damage while also promoting collagen production. Adding this simple step into your daily skincare routine will give you beautiful-looking skin for many years to come!
Drinking plenty of water throughout the day
One of the simplest and most impactful habits you can adopt for a glowing complexion is ensuring you stay sufficiently hydrated. If we are dehydrated, our skin cells lose their ability to regenerate quickly, leaving us with dull, cracked, and aging skin. Make it a point to drink one large glass of water per hour throughout the day. Doing this coupled with a healthy diet rich in fresh fruits and vegetables will help ensure your skin is getting the nourishment it needs for that dewy, radiant complexion everyone desires!
Taking these steps just takes a few minutes each day but will help keep your skin looking vibrant and healthy for years to come.