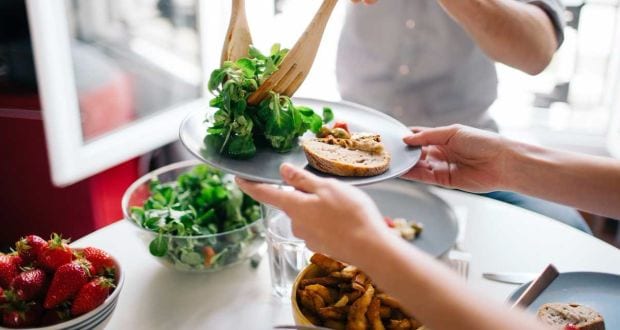 Read Time:
4 Minute, 38 Second
If you're like most people, you probably don't think much about how to fuel your body throughout the day. But what you eat and drink can have a big impact on your energy levels. Here are simple tips to help you give your body the nutrients it needs to stay energized:
Eat breakfast
Many people think that skipping breakfast will help them lose weight, but this is actually not the case. When you skip breakfast, you are more likely to feel tired and run out of energy before lunchtime. As a result, you may end up overeating or making poor food choices later in the day. Eating a nutritious breakfast, on the other hand, can help you stay energized and focused throughout the day. A healthy breakfast should include a mix of protein, complex carbs, and healthy fats. Some good breakfast options include oatmeal with fruit, eggs with toast, or Greek yogurt with granola. So next time you're feeling low on energy, reach for a healthy breakfast instead of skipping it altogether.
Eat regular meals
Anyone who has ever tried to diet knows that skipping meals is no way to lose weight. In addition to the list of making you feel cranky and deprived, it can also lead to fatigue and low energy levels. When your body doesn't get the nutrients it needs on a regular basis, it starts to slow down in order to conserve energy. As a result, you may find yourself feeling sluggish and exhausted, even if you're getting enough sleep. So if you're looking for a way to boost your energy levels, eating regular meals is a good place to start. By providing your body with the fuel it needs, you can help keep your energy levels up throughout the day.
Include protein in each meal
Getting enough protein is essential for good health, but it can also be helpful in managing energy levels. Protein helps to stabilize blood sugar levels, which can improve energy levels and prevent fatigue. In addition, protein is necessary for the production of hormones and enzymes, both of which are involved in regulating metabolism. As a result, including protein at every meal can help to ensure that the body has everything it needs to stay energized throughout the day. There are many delicious and easy ways to add more protein to your diet, so there's no excuse not to take advantage of this essential nutrient.
Take nutraceuticals 
If you're like most people, you probably don't think about nutraceuticals very often. But if you're looking for a way to stay energized and healthy, they may be worth considering. Nutraceuticals are dietary supplements that are designed to provide health benefits beyond the traditional nutrients found in food. They can come in a variety of forms, including capsules, tablets, powders, and liquids. And while they're not regulated by the FDA in the same way as drugs, nutraceutical manufacturing companies are required to follow good manufacturing practices. This helps to ensure that nutraceuticals are safe and effective. So if you're looking for a way to give your health a boost, nutraceuticals may be worth considering.
Choose complex carbohydrates over simple sugars
Anyone who has ever dealt with a midday energy slump knows that having sustained energy levels is key to being productive throughout the day. And while there are a variety of energy drinks and caffeine-infused snacks on the market, not all of them are created equal. For example, complex carbohydrates like those found in whole grains provide sustained energy throughout the day, while simple sugars cause a quick burst of energy followed by an inevitable crash. Complex carbs are slowly broken down by the body and released into the bloodstream over time, giving you a steady stream of energy. In contrast, simple sugars are quickly absorbed by the body, resulting in a sudden spike in blood sugar levels followed by a dramatic drop. So if you're looking for an energy boost that will last, reach for complex carbs instead of sugary snacks. Your body (and your boss) will thank you for it.
Eat healthy fats
When it comes to staying energized, what you eat can make a big difference. Eating the right foods helps to regulate blood sugar levels and promote satiety, both of which can help improve energy levels. Healthy fats, such as those found in avocados and nuts, are a great way to get these benefits. The monounsaturated fats in avocados help to regulate blood sugar levels, while the fat and fiber content of nuts helps to promote satiety. Including these healthy fats in your diet can help you stay energized throughout the day.
Stay hydrated throughout the day
Everyone knows that it's important to drink plenty of fluids, but sometimes it's easy to forget. Dehydration can cause a number of problems, including fatigue, headaches, and muscle cramps. A good rule of thumb is to drink eight glasses of water per day, but in reality, everyone's needs are different. If you're exercising or spending time in hot weather, you'll need to drink even more. And if you're pregnant or breastfeeding, you'll need to increase your fluid intake as well. So how can you make sure you're getting enough fluids? One easy way is to keep a water bottle with you at all times and take sips throughout the day. Another good idea is to set a reminder on your phone or computer to drink a glass of water every hour. By staying hydrated, you'll be able to stay energized and avoid any potential health problems.