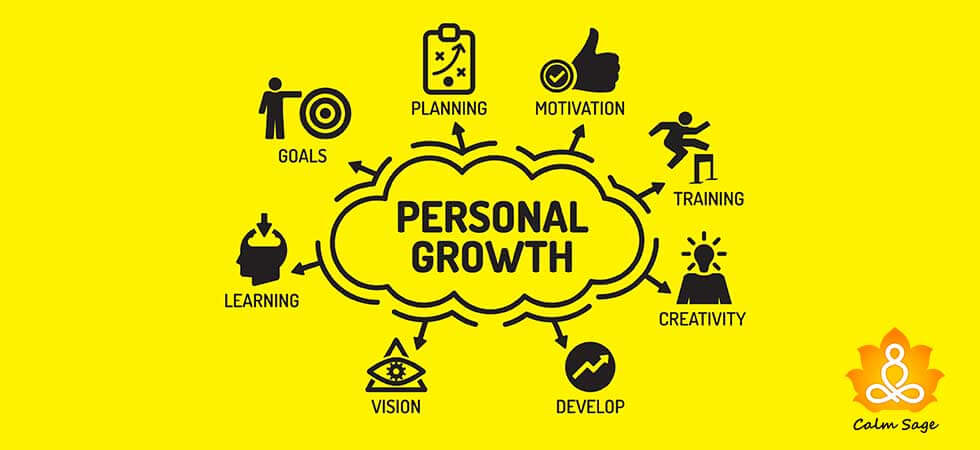 Read Time:
5 Minute, 39 Second
Introduction
We all want to better ourselves in some way. Whether it's quitting a bad habit, taking up a new hobby, or becoming more patient, there's always room for improvement. But making these changes can be difficult, and it's easy to get discouraged. If you're finding it hard to make headway on your personal growth journey, don't worry—you're not alone. The good news is that there are plenty of things you can do to give yourself a boost. In this blog post, we'll share 9 therapeutic ways to help personal growth. From aromatherapy to meditation, these tips will put you on the path to success.
What is personal growth?
Personal growth is a process that we all go through as we mature and develop. It is a process of becoming more aware of ourselves and our place in the world. It is a process of learning new skills and developing our abilities. It is a process of change and transformation.
Personal growth can be a challenging and rewarding journey. It can be difficult at times, but it can also be very enriching and satisfying. There are many different ways to approach personal growth, and there is no one right way to do it. Just as each person is unique, so too is each person's journey of personal growth.
One of the most important things to remember about personal growth is that it is an ongoing process. We are constantly growing and changing, and our journey of personal growth never really ends. So even if we hit some bumps along the way, we should never give up on ourselves or our quest for personal growth.
The importance of personal growth
Personal growth is essential for a healthy and fulfilling life. It helps us to become more aware of who we are and what we want from life. It allows us to set goals and achieve them. Personal growth also gives us the ability to deal with difficult situations and relationships in a more positive way.
There are many different ways to encourage personal growth. One way is through therapy. Therapy can help us to understand ourselves better and work through any issues that are holding us back. It can be very beneficial to talk to someone who is impartial and can offer unbiased support and advice.
Another way to encourage personal growth is through reading self-help books or articles. These can provide valuable insights and tools that we can use in our own lives. Reading about other people's experiences can also be helpful in sparking new ideas about our own lives.
Personal growth is an ongoing process that takes effort and commitment. However, it is well worth the investment as it can lead to a happier, more fulfilling life.
9 therapeutic ways to help personal growth
There are many different therapeutic ways that can help with personal growth. Here are a few examples:
1. Psychotherapy: This is a type of therapy that can help individuals understand and work through their emotions, thoughts, and behaviors. It can be beneficial for working through personal issues and helping to promote personal growth.
2. Cognitive-behavioral therapy: This type of therapy focuses on changing negative thinking patterns and behaviors. It can be helpful in managing stress, anxiety, depression, and other mental health conditions. CBT can also help promote personal growth by teaching healthy coping skills and ways to manage emotions.
3. Solution-focused therapy: This type of therapy focuses on helping individuals find solutions to their problems. It can be helpful in promoting problem-solving skills and positive thinking.
4. Art therapy: This type of therapy uses art as a way to express emotions and explore creative self-expression. It can be beneficial for reducing stress, improving mental well-being, and promoting personal growth.
5. Music therapy: This type of therapy uses music to improve moods, reduce stress, and promote relaxation. It can also help increase self-esteem and confidence, which can lead to personal growth.
3 Ways To Record Daily Routines To Improve Your Sleep
There are many ways to record your daily routines to improve your sleep. Some people find it helpful to keep a sleep journal, while others prefer to use a sleep app on their smartphones. Whatever method you choose, recording your daily routines can help you identify patterns and triggers that may be disrupting your sleep.
If you suspect that your sleep habits are affecting your health, it is important to speak with a doctor or Sleep Specialist. They can help you develop a plan to improve your sleep and overall health.
How To Transform Your Personal Corner Of The Internet
Assuming you're referring to a personal website or blog:
1. Pick a theme or topic that you're passionate about
2. Choose a design that is clean and easy to navigate
3. Post regularly and be genuine in your writing
4. Share your site with friends and family
5. Use social media to promote your content
6. Be patient and don't give up!
What Are The Best Personal Finance Books To Read?
There are many great personal finance books out there that can help you with your therapeutic journey of personal growth. Here are just a few of the best:
1. "Rich Dad, Poor Dad" by Robert Kiyosaki- This book is a great read for anyone looking to improve their financial situation and create long-term wealth. It covers a variety of topics including investing, budgeting, and goal setting.
2. "The Millionaire Fastlane" by MJ DeMarco- This book is perfect for anyone who wants to achieve financial freedom quickly. It provides strategies for building wealth and outlines the mindset necessary for success.
3. "Your Money or Your Life" by Vicki Robin- This book is a must-read for anyone who wants to get their finances in order and take control of their life. It covers topics like spending, earning, saving, and investing in a way that will change the way you think about money forever.
What Is A Personal Assistant And Why Might You Need One?
A personal assistant is someone who helps with tasks that are difficult or time-consuming. They can help with things like scheduling, organizing, and managing finances. Personal assistants can be a great help to people who have trouble keeping up with the demands of their life. Having a personal assistant can help reduce stress and make life more manageable.
Conclusion
There are many different ways to help personal growth, and it really depends on what you need in order to grow. However, these 9 therapeutic ways to help personal growth are some of the most effective methods that have helped me in my own journey. I hope they can do the same for you.