Read Time:
4 Minute, 42 Second
Earlier, people used to lift heavy weights with their hands. The only thing is that leverages have grown their effectiveness by lowering human effort as innovation and improvisations have improved. You can now lift heavy loads and massive weighing items with chain hoists. If you want a chain hoist and are considering purchasing an electric chain hoist, take a look at the benefits below.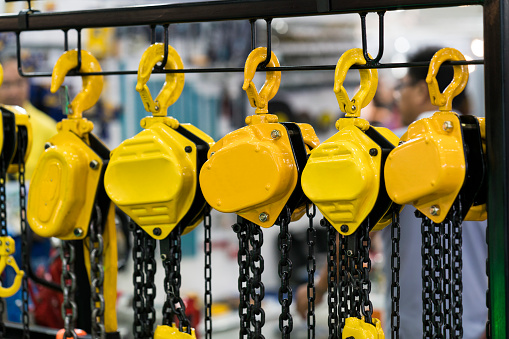 What is an Electric Hoist? 
These use long, sturdy chains or wheels to move a heavyweight or chain block. You can also use hoists to move huge cargoes from one location to another. With the development of chain hoists, it became much easier to use leverage. 
Electric chain hoists require far less manual work and power than manual chain hoists. They include a closed chain that looks like a loop. You may get this electric lifting equipment for your industrial and construction firms. To make the load lifting operation simple, you must drag the chain. As a result, you can save costs by not hiring experts. In the long run, the entire task will be reasonable. Specialists who operate the leverage system are familiar with electric hoists.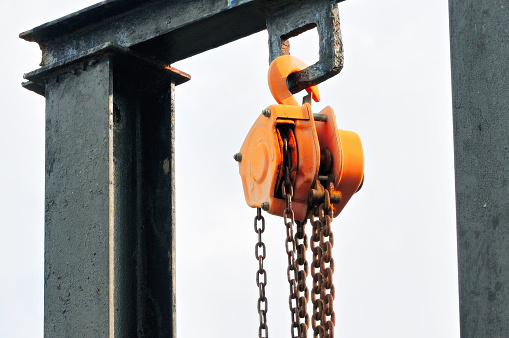 What Are The Benefits Of Using Electric Chain Hoist? 
Below are the benefits of using an electric chain hoist: 
One of the most significant advantages employing electric hoists is the pace they can carry and lower objects. Some of the weaker electric hoists may reach 1.5 meters in one minute, while others can achieve 12 meters in one minute. 
If you're looking for a quick electric hoist, you need to keep this in mind, as electric hoists come at various speeds. You'll be able to accomplish lifting activities considerably more effectively and quickly thanks to the fast speeds. 
In contrast to manual hoists, electric chain hoists are simple to operate, requiring less effort to carry huge loads. If you plan to employ the hoist frequently, an electric hoist will almost certainly be more beneficial. 
Lifting has been made considerably simpler. You can complete the tasks without sacrificing safety, protecting both the cargo and the people operating the electric hoist. 
Electric hoists are more expensive than manual ones. Still, they are more inexpensive than cranes, making them among the most common options in business due to their effective functioning even in the most demanding circumstances. They are simple to work with, control, and lift things with great precision.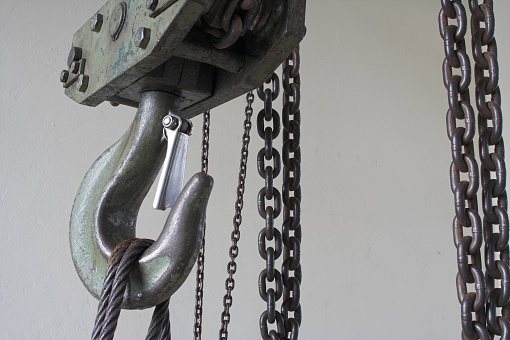 Silent Transmission gear 
Electric chain hoists are massive machines that, if not equipped with noise reduction equipment, can cause unwanted noise pollution. As a result, precision spiral gears of an intense alloy are drenched in machine oil. It allows the electric chain hoist to operate quietly for an extended period. Because there are tight laws against noise and pollution, the operating corporation will not face legal issues. 
Chain bag with exceptional durability: The chain bag included with the electric chain hoist has better longevity. One of the machine's most critical and powerful aspects is the chain bag's durability. You can keep your mind clear while it is being repaired or replaced. 
Examining and maintaining the machine is simple: the control cover is secure, and the hinges are appropriate for repair or spot inspection. The electric switch sets are all mounted on the same circuit board. As a result, manipulating switches becomes simple, and one can rapidly grasp the machine's operation technique. Reduces labor costs and assures that huge loads may be easily hoisted with minimal expenditure, allowing for quicker weight lifting. 
How to select the best electric chain hoists? 
There are a few things to keep in mind. 
One of the most crucial requirements for a safe and reliable workshop setting is the selection of the appropriate chain hoist. Below are some of the most necessary considerations when selecting a suitable product. 
Weight of the Load 
It is the most crucial thing to consider when selecting electric chain hoists. The kind of crane you'll want will be determined by the weight you'll be carrying. A chain hoist is suitable for lifting capacities of less than 10 tons as a basic rule. An electric cable hoist is ideal for lifting heavier loads. However, with a high lifting elevation, this isn't the case. As a result, the number of hoists can vary based on the company's needs and specifications. 
Requirement 
After you've identified the weight type, you'll have to select the application for which the hoist will be used. Is it something you're planning to employ for product assembly? If this is the case, high precision will be required. It's also crucial to know if you're using any equipment below the hook. What are the duty cycles? 
The Work Environment 
The location where you will use the device is more significant than the lifting speed. Factory conditions may be harsh on gear, so it's critical to understand how the workplace will affect your machine. Never use the hoist in a hot environment. It can cause gearbox leakage, and subsequent hoist faults may occur. Shallow temperatures, likewise, can induce cracks to form or interior parts to freeze. It will harm the machine's performance if you place it in an environment with excessive temperature swings.  
Conclusion 
Most industries have electric chain hoists in their production workshops. They are compact, easy to handle, and long-lasting. They are typically utilized in ports, factories, constructions, and assembly line manufacturing activities as suitable instruments for lifting products. Hoists, which use a chain to lift heavy items, are extremely useful. With these hoists, you may find a variety of lifting mediums. The majority of sectors use electric hoists to lift their goods.