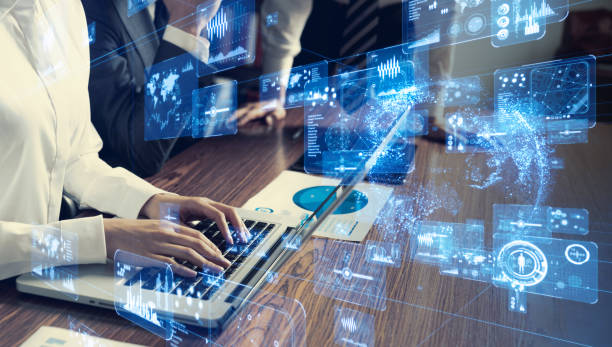 Read Time:
2 Minute, 59 Second
The business world has become more competitive than it was in the past, and you need to get the most out of every resource available to you. This includes your time. You do not want to waste your time, the time of your managers, or the time of your customers. One of the ways to get more out of your time is to institute a business automation program. If your business has been completing its daily operations in the same fashion for many years, you may have a difficult time switching it up with an automation program. Take a look at a few of the top tips you should follow if you want to create an automation program for your business.
Define the Tasks You Want To Automate
If you want your business automation program to be successful, you need to define the tasks that you want to automate first. Take a look at everything your employees do on a daily basis. Find things that appear to be repetitive. Define exactly what the task is, figure out how much time it takes, and then calculate the amount of time you can save by automating it. Create a list of everything in your business that you think can be done through automation.
Prioritize Your Automation Tasks
Now that you have a list of tasks you can automate, it is time to prioritize them. You cannot automate everything at the same time. This will be too many changes for your employees, and you might have a difficult time getting the tasks to link together. You might want to start with the tasks that are the easiest to automate. Or, you may want to start with the tasks that will save you the most time through automation. Prioritize your tasks and automate them one at a time.
Use the Right Equipment
As you go through the automation process, you need to use the right equipment. You might need to purchase new hardware and software to complete your automation tasks, and you need to make sure your networks and servers are able to handle these new processes. You will probably have a lot of new cables and wires running through your business, so it is important for you to protect them. You might want to look at the Roxtec series to help you get the most out of your automation processes.
Let Your Team Test and Adjust
Even though you would like everything to work perfectly the first time around, it will take some time for your team to adjust. They might have to be trained to use the new program, and it might take a while for you to see the fruits of your labor. Therefore, give your team members an opportunity to test the program. Figure out what works well and what does not. Then, you can make changes to improve the automation program, allowing you to get the most out of it.
Ask for Help From the Professionals at Excel Automation
These are just a few of the most important tips you should keep in mind if you want to place your automation program in the best position possible to be successful. Even though there are a lot of changes taking place in the business world, you can lean on automation to help you maximize the return on your investment. At Excel Automation, it would be our pleasure to help you get more out of your business automation program. Contact us today to learn more about how we can help you.
Also Read: