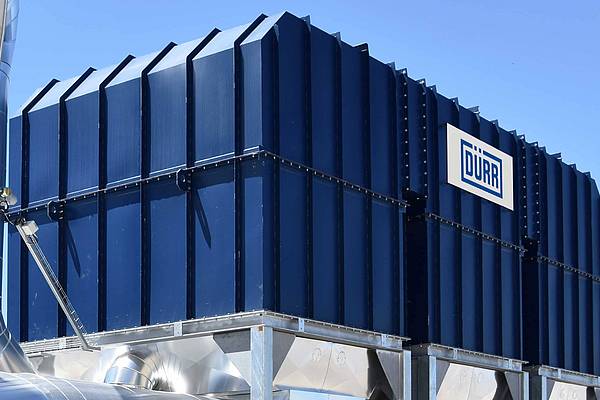 Read Time:
3 Minute, 6 Second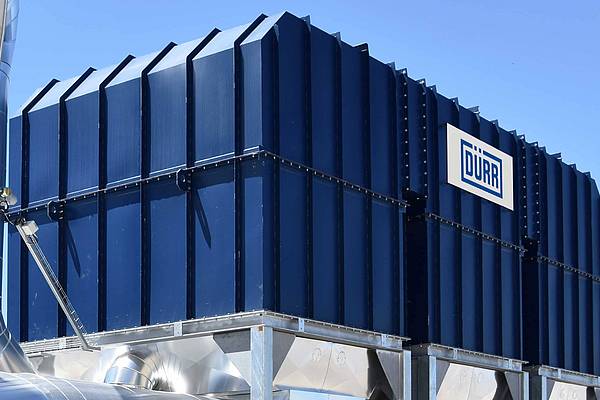 Dürr Industrial Air Pollution Control Systems India is setting new benchmarks in controlling air pollution. The company hasa wide array of systems that use thermal processes to control air pollution and meet varied customer requirements. Based on the separation principle, these thermal processes use combustion to extract pollutants from exhaust air and achieve a purification level of over 99.8%.
In many industrial sectors, Regenerative thermal oxidation (RTO) is used to clean exhaust air with solvents and odours and thus plays a vital role in environmental protection.
Oxi.X RK Regenerative thermal oxidation (RTO)
The RTO systems in Dürr's Oxi.X RK series are designed for medium and low pollutant concentrations. Their key highlights are:
low operating expenditure
low-maintenance design
thermal efficiency of up to 97%
Benefits of Oxi.X RK
The system is generally mainly supplied pre-assembled
It can be installed quickly
It has a compact design
It has a small footprint
The operating principle followed by Oxi.X RK
The contaminated exhaust air is fed during regenerative thermal oxidation through a regenerative heat exchanger. The exhaust air is warmed up when it leaves the heat exchanger and is very close to the reaction temperature. As a result, the pollutants are exposed to a high enough temperature and converted into harmless substances in the combustion chamber.
Again, the now purified gases are passed through a heat exchanger. This is the place where they lose their heat. In the next step for pre-heating, the generated heat is used to complete the regenerative circuit, and then the purified, cooled exhaust air is released from the air pollution control system.
For changing the direction of flow, Dürr's Industrial Air Pollution Control Systems India Oxi.X RK RTO system features robust hinged dampers. At temperatures of up to 450°C, the condensate and tar are thermally removed when these dampers generate optimum bake-out due to their sturdy design. They are then assembled in a damper box to give favourable flow conditions. This is done with all the bearings, and the drive mounted externally to make maintenance simpler and convenient.
Due to its many available variants, the Oxi.X RK is ideal for specific applications. For instance, to survive damp and corrosive processes (in one particular design of the regenerative thermal oxidizer), glass fiber reinforced plastic (GFRP) is used to design dampers and components for directing gas. In processes like electrode manufacturing, tar is produced and mixed with the exhaust air. A special design is utilized to purify exhaust air containing tar.
The individual regenerators are efficiently arranged together using specially designed partition walls to provide a small footprint.
Application areas of Oxi.X RK
The Oxi.X RK regenerative thermal oxidizer is ideal for low to medium pollutant concentrations in air pollution control. Due to itsflexible design, the Oxi.X RK RTO systems can be used in a wide range of areas in the industrial sector, such as:
Coating and painting applications
The GFRP design is used to purify exhaust air from chemical treatment plants
Minimizing odors in the tire industry
Roasting processes in the food industry
Cleaning exhaust air from cathode, electrode, and anode production
Technical specificationsof Oxi.X RK
Airflow rates of 1,500 to 70,000 Nm3/h, and even up to 150,000 Nm3/h in some cases can be controlled by Dürr's  Industrial Air Pollution Control Systems India Oxi.X RK air pollution control system, depending on its size and design. The pollutant concentration input can be up to 8 g/Nm3. A hot gas bypass, recirculation, or fresh air can be used if a particular application produces greater concentrations.The percentage of overall thermal efficiency is up to 97%.