Read Time:
2 Minute, 33 Second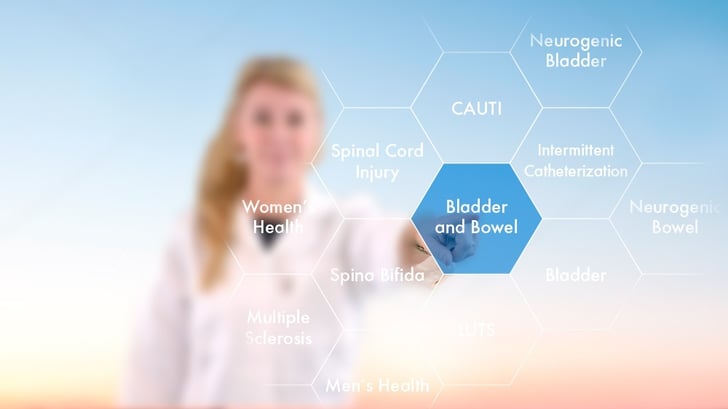 Are you suffering from a neurogenic bladder and want to know its treatment? If yes, then you have landed at the right place. It is extremely significant to notice every small change in your body and go for treatment as soon as possible to avoid complications.
What are Neurogenic Bowel and Bladder Management? Overview
Neurogenic bowel and bladder management involve some options for treatment, and they can assist you in controlling your urine and making it easy to pass out the stool. Spinal cord injury sometimes intervenes in communication between your spinal cord nerves and brain that involves controlling your bladder and bowel movement. It resulted in the dysfunction of the bladder and bowel and is named neurogenic bowel and bladder.
Symptoms of Neurogenic Bladder and Bowel
Patients who are going through a neurogenic bladder and bowel lose their power to control urination and defecation. This is one of the first and obvious signs of the neurogenic bladder and bowel. Here we are going to enlist the symptoms of the neurogenic bladder.
A weak stream of urine
Frequent urination
Urgency to urinate
Feeling pain while urinating
Infections of urinary tract
Difficulty in emptying the bladder
Treatment
If you are going through the neurogenic bladder, then here are the treatment options you can avail yourself of.
Medications
The patients with neurogenic bladder, your physician will prescribe some medications that can lend a helping hand to improve their symptoms. Such medicines may assist in alleviating the bladder contractions that are responsible for giving you the urge to urinate, improve loss of bladder control, enhance bladder storage or empty the bladder.
Clean Intermittent Catheterization(CIC)
In the CIC, the doctor will insert into your bladder through the urethra multiple times during the day to make your bladder empty. You can insert this tube by yourself as well.
Continuous Catheterization
In this treatment, the doctor will put a catheter either via your abdominal wall into your bladder to make your bladder empty continuously.
Surgical Intervention
If you go to a doctor that is an expert in bladder management, you will do reconstructive bladder surgery. It will assist in improving or resolving the symptoms of the bladder.
Treatments for Neurogenic Bowel
If you are going through the neurogenic bowel, then here we are going to discuss the symptoms of the neurogenic bowel.
Medications
Most health care professionals suggest going for medications to improve the consistency and timing of your bowel movements.
Anal Irrigation
Anal irrigation is another bowel management therapy. In this method, the fluid is inserted with the help of a catheter having the inflatable balloon to alleviate constipation and aid in bowel management and movement.
Surgical Intervention
Surgeons who are experts in bowel surgery can execute reconstructive surgery that can aid you in getting rid of the complications of bowel management.
Final Thoughts
Well, that's all about the neurogenic bladder and bowel management. We are optimistic that it will assist you in finding the right type of treatment for you. If you have any queries, then feel free to ask in the comments section.