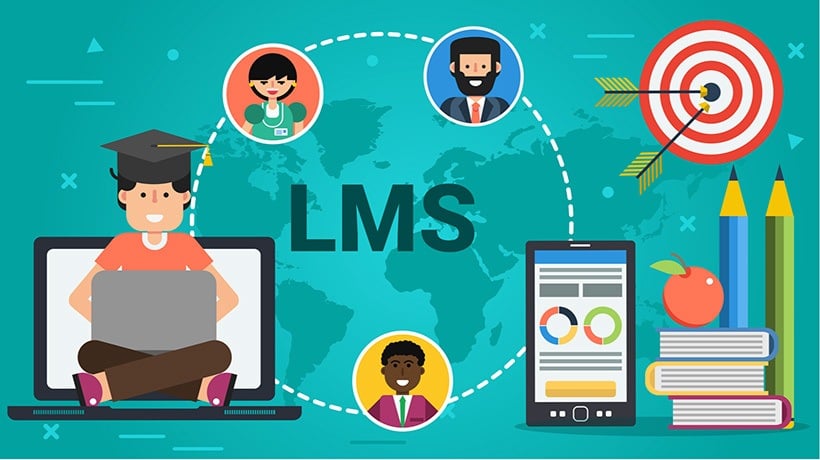 Read Time:
5 Minute, 15 Second
Any modern marketing professional will tell you that pleasing existing clients are just as important as attracting new ones for growth.
Today's successful businesses employ a "customer-centric" or "customer-focused" strategy to marketing. When I hear these terms, my eyes nearly glaze over ("Of course!"). Is there any other way?"), this is the pinnacle of the inbound flywheel, the stage at which consumers become promoters — in other words, the marketing power that propels your company forward.
Now, in an ever-changing digital landscape, what exactly does customer-focused marketing entail? Let's take a look at five customer-centric marketing ideas. These will assist you in determining what "customer-focused" means in today's highly competitive online economy and creating truly engaging ads.
1. Know as much as you can about your customers.
The most effective campaigns are those that focus on how well marketers understand their target buyers and existing consumers, as well as how they deliver personalized experiences to each. This isn't a guessing game, and it's not something that can be found with a simple Google search.
Instead, conduct interviews with your existing top clients (those who suit your company's ideal buyer profile) to learn what aspects they evaluate when deciding whether or not to continue working with you. Then, to continue satisfying existing clients and to attract new ones, concentrate your efforts on those activities.
However, don't stop there. The majority of manufacturers do not sell directly to consumers and instead work as part of a supply chain. Investigate further to learn more about your product's ultimate end consumers in its final configurations. What services do your customers provide to their clients? What are the demographics of their customers? What drives the customer to make a purchase? When it comes to working with customers, these insights will come in handy.
2. Make the Customer Experience More Personal
People are bombarded with marketing messages on a daily basis in greater numbers than ever before. To stand out in a sea of communication, you need to grab your consumers' attention, and the best way to accomplish so is to fully customize their experiences. Generic, one-size-fits-all marketing isn't relevant anymore — not that it ever was — and B2B decision-makers are more likely than ever to switch suppliers if they don't get personal.
Most email inboxes, for example, are overflowing, making it difficult to stand out. Keep the subject line short and sweet, utilize images or video in the email body to catch the reader's attention, and go straight to the point, so the reader doesn't have to scroll. Read this article for further email hints:
Explain your messages to show customers that you care about them and their long-term success, not your own. As a result, you'll be seen as a partner rather than a supplier. Make your customers feel like they're the hero of their own story — you're just the Robin to their Batman, cheering them on and assisting them in their victories. While you may never reach Amazon levels of personalization, small businesses may readily do it with the aid of marketing automation tools.
3. Make Use of the Appropriate CRM
You need to rely on technologies to offer you an advantage and communicate with clarity and vision in the face of a flood of digital data and competitors clamoring for your prospective consumers' attention. Your customer Customer Training LMS Software Online is the most crucial of them.
HubSpot and other integrated marketing automation platforms automate communication depending on a lead's involvement with your content. You may plan when and how you connect with consumers so that each interaction has a purpose.
With live chat tools, support requests, and a dedicated knowledge library where customers can reference frequently asked questions or assistance requirements, HubSpot's Service Hub helps erase barriers between you and your customers. You may also use the function to gather voice-of-the-customer surveys and statistics on a regular basis to improve your customer service abilities.
4. Put a premium on the customer experience.
You should approach every client or potential buyer as though you're still trying to acquire their business, regardless of how long they've been interacting with you – whether it's been a week or decades. Your marketing department is critical in deciding how a client feels about your company, brand, product, and people, and it should collaborate with your service department to ensure customer satisfaction.
It's simply too much to manage all those interactions (each at a different stage of the buyer's journey) with manual methods.
You should also consider your methodology and how your consumers' behaviors and expectations have evolved over time. This cannot be overstated, given that 70 percent of a customer's journey is determined by how they feel they are handled, and that proportion is expected to climb as time goes on.
Using the method to enhance you to please consumers leads to lower churn – and we all know that keeping customers is much less expensive than gaining new ones. Customers that are truly satisfied not only return to buy your items again and again, but they also become powerful forces in your flywheel, working as brand champions who spread the word about your business.
5. Make customer education a priority
Resist the urge to turn your products or services into a talking point. Marketing content that solely concentrates on you (blogs, whitepapers, infographics, videos) may be a major turnoff. Customer engagement will be at best unsatisfactory if your content seeks to sell.
Rather, ensure that your inbound marketing approach incorporates a content strategy that actually teaches and adds value to clients on issues relevant to their industry. It must be intriguing and engaging in order for people to be empowered to make better judgments. Establish yourself as a thought leader and trusted adviser that prospects turn to for knowledge about their sector or specific difficulties they're facing.
Don't forget about those loyal consumers you've previously won over while trying to reach out to new prospects. These pointers can assist you in increasing customer retention and revenues while also helping you develop a more custom-focused marketing plan. Research, interviews, CRM data, and good old-fashioned discussions may help you get to know your consumers all over again and then thrill them in new and interesting ways.