Read Time:
2 Minute, 31 Second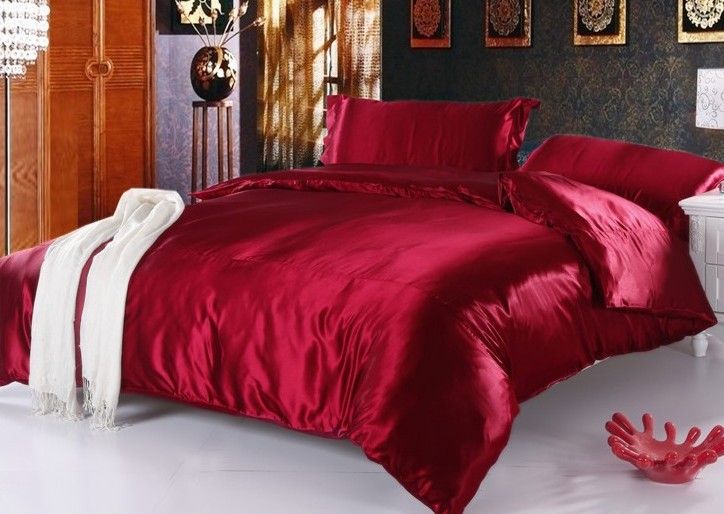 We all deserve to have comfort when we come home from our long busy routine. Small things in our lives can bring a huge change which works great to provide us comfort. Among all, one is our bedding. The right fabric bedding will give you the experience of the best feel. The bedding fabric should be soft enough to provide you with full comfort. Lately, many people are switching to the silk duvet cover.
The silk beddings give the best experience and make sure you get the best sleep. Not only it gives a luxurious feel, but it is also a great natural fabric and can regulate the temperature in both hot and cold temperatures. Also, if you are in a dilemma to gift something to the new couple, silk bedding is the best option you can go for. This as a gift will look very classy and is obviously beautiful. This is one of the most practical gifts and one will always remember you. Silk duvet covers come in amazing colors and in a variety of options in silk-like charmeuse silk, mulberry silk, tussah silk, habotai silk and dupioni silk. These silks vary depending upon the prices, thickness and quality and one can choose these on the basis of the weather and budget. If we talk about its benefits, there are many. Some of the benefits of mentioned below:
Natural fabric- Unlike other synthetic fabrics, which can harm the skin, silk fabric is a natural fabric that will reduce exposure to dangerous chemicals. This is a great fabric as it is wrinkle-free and fire-resistant.

Temperature control- Silk bed sheets work great in all temperatures and have the ability to control them. It is a breathable fabric and will help in reducing body sweat and heat. Also, not everyone knows but silk has the capability to combat the moisture two times more than cotton fabric, giving the cool effects on a hot night.

Hypoallergenic- We often heard people complaining about their allergy or their sensitivity to pollen, dust and mites. These tiny things can cause a huge issue which can lead to some drastic health problems. But here silk is hypoallergenic which means it will not trap the dust and will keep away those tiny dust mites away from you.

Great for skin and hair- We often hear to use silk pillow covers to protect our hairs from breakage and getting frizzy. Also, it helps in preventing friction, so this works great for your skin as well. According to the experts, silk fabric helps in slowing the aging signs and prevents wrinkles.

Comfort- At last, silk fabric will give you an amazing experience and comfort. Also, if you have any skin issues like sunburns, eczema or irritated skin, the 

silk duvet set

 is the right choice for you.
So above are some of the reasons why silk bedding is better than other bedding. Also, if you are thinking of it as a gifting option, you are making the right choice.