Read Time:
4 Minute, 3 Second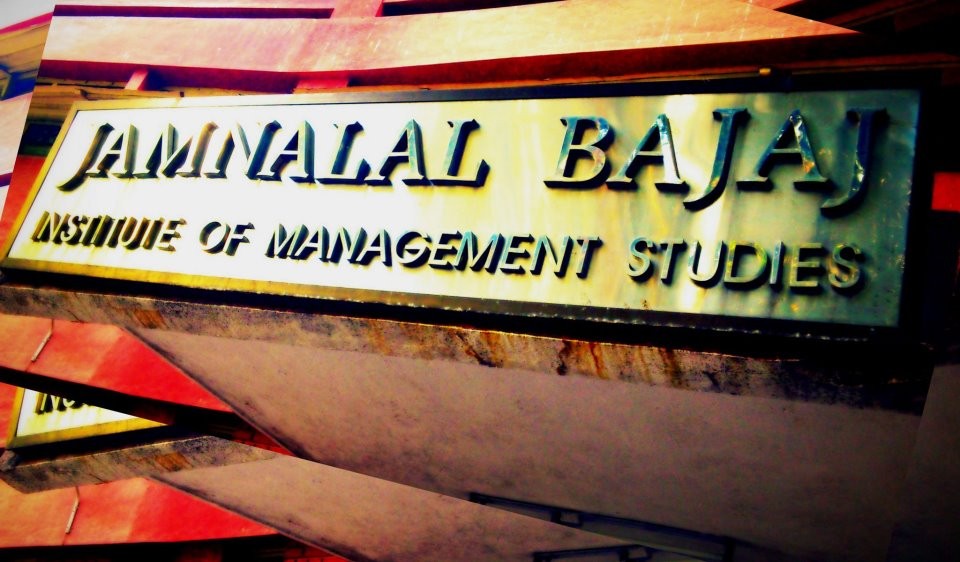 Jamnalal Bajaj Institute of Management Studies (JBIMS) is one of the most reputed B-schools of India. Over one lakh students appear for MAH CET MBA test to step into this esteemed college. Each MBA aspirant wants to be called "JBite" by cracking the MAH CET MBA 2021 exam. JBIMS institute is famous for its excellence in management like 'How a manager makes optimum use of scarce resources in terms of time and money in order to maximise it. Also, this institute focuses on the practical approach to the learning process rather than theory. Although the road to JBIMS is tough, however, an aspirant with discipline and focus in life can easily walk into this institute. 
MAH CET MBA 2021
Maharashtra Common Entrance Test, abbreviated as MAH CET is an entrance test conducted for MBA aspirants who desire to be a part of Maharashtra B-schools of India. The test is conducted by State Common Entrance Test Cell, Maharashtra. The test includes four sections: Logical Reasoning, Quantitative Aptitude, Verbal Ability & Reading Comprehension and Abstract Reasoning. Candidates appearing for CAT/XAT/GMAT/CMAT/MAT/ATMA will also be considered for admission provided that they fulfill the eligibility criteria and fill the online application form according to the schedule.
JBIMS offers a full time MMS programme in five specializations: Finance, Marketing, HR, Operations and Systems

A candidate must have a bachelor's degree with 60% aggregate marks for general category (45% in case of Reserved and PwD category of Maharashtra) candidates

The applicants have to appear for Written Test (WT) and In-Person Assessment (IPA) that includes Written Aptitude Test (WAT), Group Activity (GA) and Personal Interview Round (PI) after clearing the MAH CET/ CAT/ GMAT

In-Person Assessment Parameters are as follows: 
Personal Interview (PI)-60%  
Written Aptitude Test (WAT)-20%
The candidates are tested on the basis of five Application Rating parameters:
CAT/MAH CET/GMAT/CMAT – 60%
Extracurricular/ Work Experience – 20%
10th and 12th Standard and Graduation Marks -15%
The Final selection is based on the AR and IPA scores. The weightage of AR is 60% and IPA is 40% respectively.    
JBIMS Cut-off / Percentile
JBIMS institute's cut off varies every year. Candidates should aim for at least 99+ percentile to walk into this institute.
| | |
| --- | --- |
| Year  | Cut-offs/Percentile |
| 2021 (Expected) | 99+ |
| 2020 | 99.97 |
| 2019 | 99.98 |
Preparation Strategy for JBIMS CET 2021
When you start preparing for MAH CET 2021, the first step is to prepare a schedule and follow it ardently. Like if you have prepared to get up at 6:30 am then, it should not be 6:35 am. You should stick to your schedule and follow your timetable earnestly

While preparing for your CET 2021, the focus should be on the key concepts / key topics. The topics that cover the maximum weightage, spend extra time on them. Prioritize your chapters according to it. 

In a daily routine, solve at least one mock test. This would help you to analyse yourself where you go wrong, why did you go wrong, etc. The more you analyse yourself, the better you would become in MAH CET preparation

Try to give as many mocks as you can and analyse them. Solving them will help you to analyse your strengths and weaknesses and you would work upon them 

In MAH CET MBA questions, what all matters is speed. The less time you take to answer a question, the more you can tackle the questions easily. Practice speed based questions regularly

Work upon your weaknesses but don't ignore your strengths. Pay attention to strengths as well as they would only help you to attain good marks in MAH CET MBA 2021

When you are appearing for MAH CET MBA, it is advised to be as calm and composed as you can. Like, if you're over thinking about how you would give your paper, then, ask yourself why are you overthinking, from where is this over thinking stemming from. Always drill and narrow down the problem and then solve it. It would make your situation easier.

Have self-belief at the last moment of your exam. Don't be so nervous and take it seriously like it is the end of the world. Be relax and calm and give your exam with a free mind.
Consistency is extremely important while preparing for MAH CET MBA 2021. You can also explore List of Top Colleges for MAH-CET (MBA) 2021 | Complete Detail & Fees Structure. Be consistent in your preparation unless you achieve your goal i.e. stepping into JBIMS. The more exams you prepare for, the more you'll hone yourself for different situations. So, prepare well and give your best in MAH CET MBA 2021.