Read Time:
4 Minute, 57 Second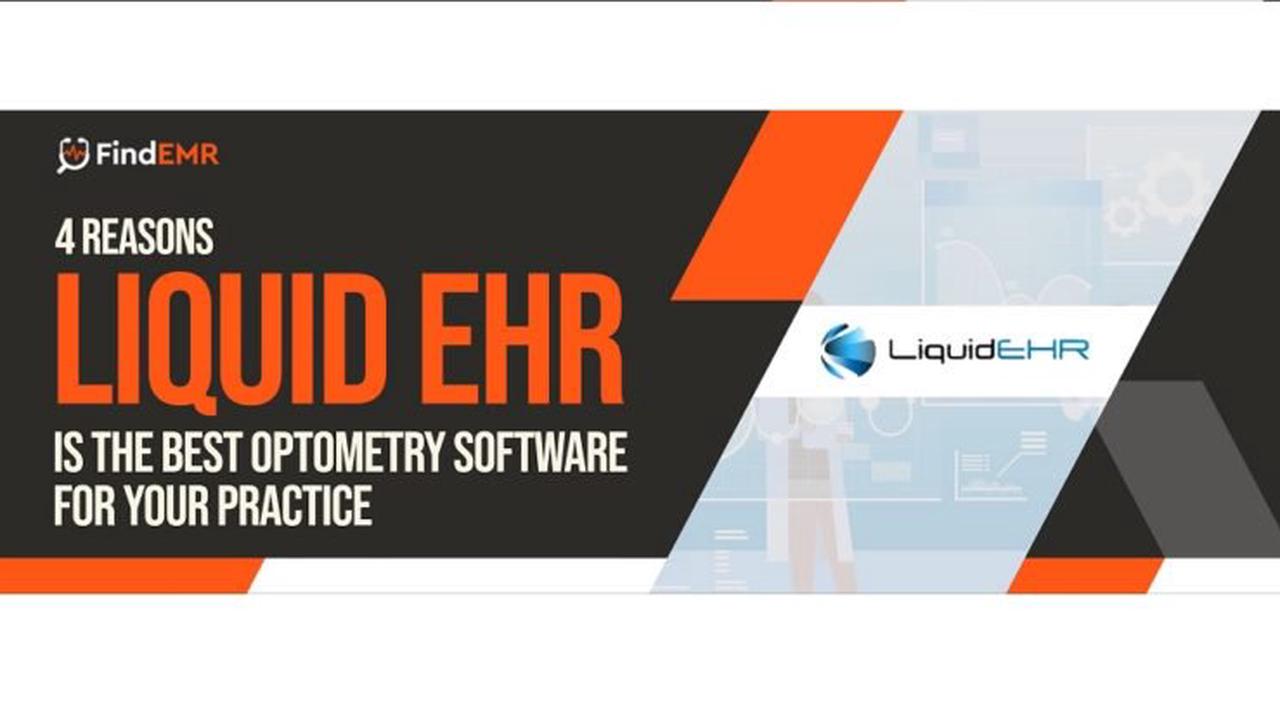 Optometry is a field of specialist care that involves a focus on the eye. There are a lot of important pieces of information that doctors need in order to provide this level of care. However, finding a compatible software that can carry this out effectively can be a huge chore. After all, there are so many options out there that it can make choosing one difficult.
So, what are optometrists to do? Well, we went and did the work of summarizing the benefits that one such software can bring to your practice. That software is Liquid EHR. The software has a lot to offer, and you must be curious to know all about its details! The next step is to read the rest of this article to learn more about the amazing tools offered.
What Does Liquid EHR Do?
You might be wondering what Liquid EHR even is, and what it can actually do for practices. The software is a creation by LiquidEHR Incorporated. This is a company that has worked in software development for some time now. It is an explicitly specialized software designed to be used by optometrists for the delivery of care relating to the eye.
The software is innovative and unique in its own way. The idea behind the tools of this EHR is that software should be able to intuitively work alongside professionals in the industry. It has navigation and design that makes it able to seamlessly deliver results. And, it does this using a unique technology that has been created with optometry care in mind.
Why EHR Is So Important
Many doctors find themselves wondering what the benefit of an EMR really is. If you are unsure what purpose an EHR fulfills at your practice, let us summarize it for you. In essence, EHR is an electronic tool that helps you manage patient records, organize workflows, and developing financial strategies. It also makes sure you do all this quicker and better.
EHR has a lot of benefits that practices may not quite understand. For example, on the clinical side of things, you may be used to documenting patient visits by manal typing. While this is certainly more efficient than writing it down by hand, it can be improved. Intuitive EHR helps you carry out these tasks faster so you collect better and more relevant information.
The Top Features of Liquid EHR Software
So, what is there to enjoy the most in Liquid EHR? We compiled some of the best features for you to see, so you could get the most out of your software. For one, it is a completely secure tool. Optometrists deal with a lot of images and test results. This information needs to be adequately and safely stored in order to ensure patient data is kept safe.
The patient portal is also a huge benefit to practices. It helps improve the engagement with patients at the practice and gives them a level of autonomy. They can communicate with their doctor and even set their own appointments. This helps smooth things along for everyone at the front desk, who also benefit from a dynamic calendar tool.
That's not all. Liquid EHR can also be used to manage online prescriptions. This helps make them safer and smoother for everyone involved. Finally, in the time of a global pandemic, the use of Liquid helps practices stay connected. Televisits can be set up using the software in order to reach patients who can no longer visit the practice physically.
Liquid EHR Reviews
When you look through Liquid EHR reviews, you will find that there is a lot of good feedback out there. The software has so many reviews that praise it for various features. For example, the lean design and easy access make it a popular choice. There is also the fact that the software works in a lot of different types of practices and never compromises on quality.
Liquid EHR Cost
There are two versions of Liquid available for practices to use, depending on what kind of software they need. The first of these is the onsite, or server-based system. This is installed onto a physical server at the practice. This can be purchased at a price of $199 a month for each provider, which allows for a lot of small practices to use it.
However, if you need greater flexibility when running your practice, you can get the other option. This is the cloud-based version of the software, which can be accessed at any time or place using remote technology. The Liquid EHR cost for this type of system is $299 a month for each user, plus you get free setup and more!
Liquid EHR Demo
If you like the features we've described before, you may be wondering what else Liquid has to offer. In this case, you can also see a detailed tour of the software when you request a Liquid EHR demo. The demo is available at most times. All you need to do to see the demo is to just send over a message to the vendor. They can guide you further towards the demo.
Is Liquid EHR The Right Choice?
Working in the optometry setting, you may want to do everything in your power to improve efficiency and productivity. If that is true for you, Liquid EHR is one option that you can explore. As we have demonstrated during this article, there is no shortage of benefits to using this software as an option for your practice.
However, if you still want to do more research, there is a lot to do to learn more! One way that we recommend is to create a list of every feature you expect in an ideal EHR. Then, compare that to a list of features from Liquid EHR. This will help you see how much it matches your expectations of an EHR, and you can take it from there!