Read Time:
3 Minute, 8 Second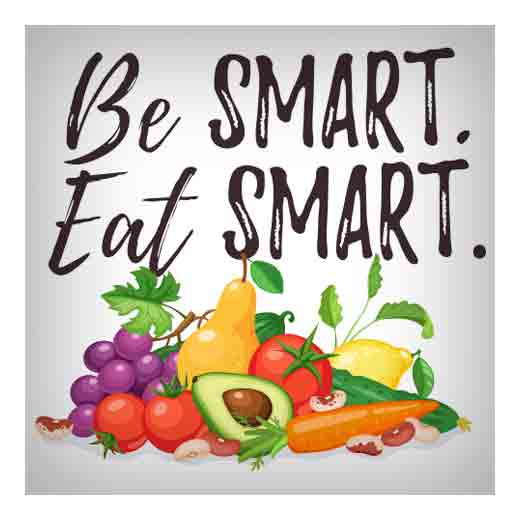 Staying healthy is slowly becoming an essential part of every individual's life in recent years. The food one eats significantly impacts their well-being, and a vital component of healthy food habits is vegetables. Meanwhile, there are now several stores that do vegetables online delivery that can help one save time going to the market. So, since vegetables provide vitamins, flavonoids, fibres, minerals and more to the body, it's a good idea to include more of them in your diet. 
Classification of Vegetables
A wide range of plant species is considered vegetables, and they are further classified. They are sometimes based on health and nutrition and, other times, based on food composition. So, the basic two sections are green vegetables and root vegetables which are then further classified.
They can be divided into Leafy Vegetables (chard, purslane, spinach, lettuce) rich in Vitamin C, Calcium and Iron or Stalk Vegetables (celery, asparagus) high in vitamins and minerals. Fruit and flower vegetables are also an essential part of this category. It includes but is not limited to Broccoli, Tomatoes, Cauliflower, Zucchini, Cucumber, Artichoke and Eggplant.
It includes root, bulb and tuber vegetables (carrot, beet, onion, radish, turnip, potato, fennel) rich in Vitamin A and has moderate levels of Vitamin C. Legumes, which is another part of this group, includes soya bean and peas that have high amounts of soluble fibres and saponin.
Do vegetables Improve Certain Diseases and Conditions?
Vegetables most certainly do affect several diseases. But, the way they can help one get over a condition varies from vegetable to vegetable. For example;
Diabetes Mellitus, Obesity and Metabolic Syndrome (MS)
The flavonoids, volatile oils and organosulfur in tuber vegetables like Garlic and Onion protects one against these diseases. Likewise, leafy vegetables like chard and purslane are believed to counteract them. Indole-3 carbinol and glucosinolates are present in fruit and flower vegetables like cauliflower and broccoli, making them protective. Similarly, legumes like pea and soya beans have enzymes like alpha-amylase, reducing risks and showing antioxidant effects towards these diseases.
Cardiovascular Diseases (CVD)
Vegetarians have been proven to have higher mortality rates than non-vegetarians who are more prone to Ischemic heart conditions. The low cholesterol contents, trans fat and saturated fat in vegetables protect one's heart from CVD. The consumption of garlic and the development of CVD is believed to have an inverse relationship. It also reduces ROS levels that play a vital role in causing CVD. Onion and garlic also lower blood pressure. Furthermore, green leafy vegetables also tend to have minerals, pulps and vitamins that increase antioxidants in the human body, which protect against oxidative stress, a condition that leads to CVD. In addition, the high levels of magnesium, calcium and potassium and low sodium content in legumes makes it beneficial for fighting heart conditions.
Vegetables like onions reduce chances of tumour formation and prevent cancerous cells from reaching several body parts like the ovary, stomach and breast. Garlic has compounds that act as antioxidants reducing carcinogens in one's DNA. 
Similarly, Vitamin E, Vitamin A, Vitamin C, Vitamin K, and phytochemicals in leafy vegetables lower cancer risks and strengthen the immune system. The sulphurous element in broccoli is also known to prevent cancer. Meanwhile, a fruit or flower vegetable, the tomato is rich in several components that reduce radical damage in DNA that leads to cancer and prevent cancer cell multiplication.
One must not run away from vegetables considering their health benefits. There are many ways to buy them easily, even in the middle of the pandemic, like vegetables online delivery or even going to the market with all safety precautions. There is a wide range of options available while buying vegetables, so get going!