Read Time:
3 Minute, 46 Second
Appearance matters. Especially when it is a job interview. You will put your best to show your best self. Sure your skills will get you the job. But your appearance will show your personality. You can look more confident and reliable wearing the right pair of glasses. You can show your skill set more efficiently with your confident look. You will seem more trustworthy in the eyes of the interviewer.
Some things are better shown than told. You don't have to list out your strengths to your interviewer. Show your strengths with your looks. And you can do that with a pair of glasses that match your personality. 
Rectangular Navy Blue Full Rim Glasses Frames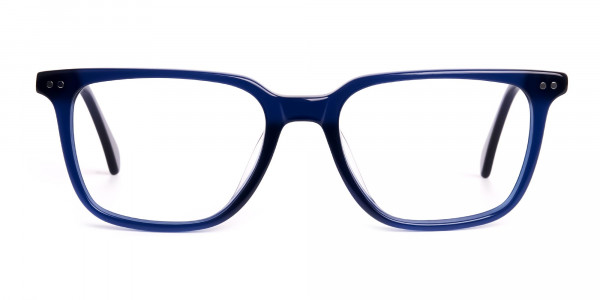 You will need glasses that will make you classy, elegant with subtlety. You do not want your glasses to stand out too much or not impact your look at all. Glasses in classic rectangular frames make you look smart. You seem confident, hardworking which are a plus for your interview. You will seem the serious and dedicated type. 
Black rectangular glasses are classy but almost everyone wears them. If you want to stand out you need to be subtle with it. Try out these navy blue glasses to look unique and sophisticated. 
Designer Teal Green Glasses Frames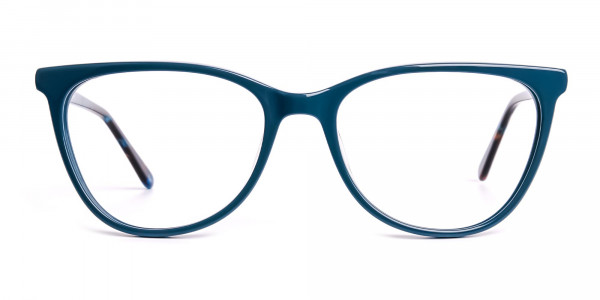 For women, cat-eye glasses always work out. Whether it is a formal occasion or an informal one, you can bring out these ageless cat-eye frames that look chic and refined. For your important interviews, you can don these glasses with confidence. You will appear younger, but reliable. Try out these women's glasses to show your femininity and your professionalism.
Round Black Full Rim Glasses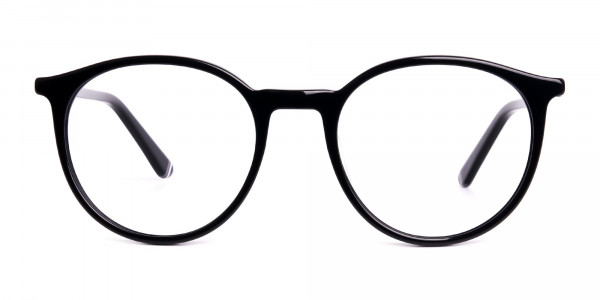 To look intelligent but not too stern, you can try round glasses. Round glasses soften your looks. They balance your angular edges and make you look easygoing. You will seem reliable and confident. 
If your face is square-shaped or you have strong jawlines that make you look too serious, then these glasses are meant for you. Too much stern look is unpleasant. You should appear friendly enough to get along with your colleagues in your new job.
Round Navy Blue Silver Glasses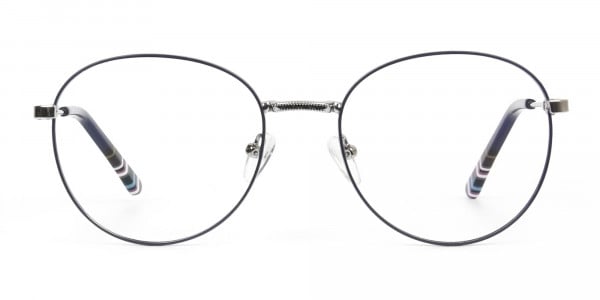 Oversized glasses for an interview? It feels too daring. If you are applying for a job in a creative field or a not too serious office environment, you can wear these oversized glasses in navy blue and silver. These glasses suit any of your outfits and make you look stylish. You don't just appear smart, confident but classy and fashionable. Your stylish charm will impress everyone. You are creative, dynamic and outgoing. You can show off your plus points that your resume cannot show. 
Transparent Clear Wayfarer Glasses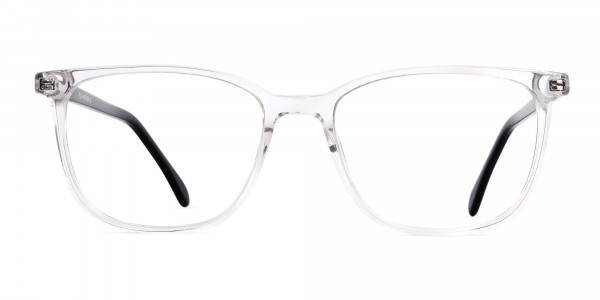 Transparent glasses give off an impressive look with minimal presence. Transparent glasses hardly appear from a distance. With dark coloured clothes, these glasses stand out. They contrast with your face and make you look chic and classy. In professional clothes, these glasses look fabulous. You appear upbeat, full of enthusiasm and you enliven the otherwise dreary office atmosphere.
Black & Red Tortoiseshell Round Glasses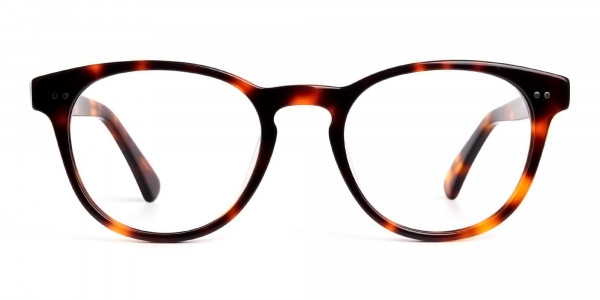 For a luxurious look, you can wear tortoise shell glasses. These glasses do not stand off with your interview attire. Tortoiseshell with its versatile appearance makes you look friendly and outgoing. These glasses match your skin tone and highlight your eyes. These expensive-looking glasses give you an air of sophistication. Your classy appearance is sure to impress your interviewer.
Honey Brown Aviator Glasses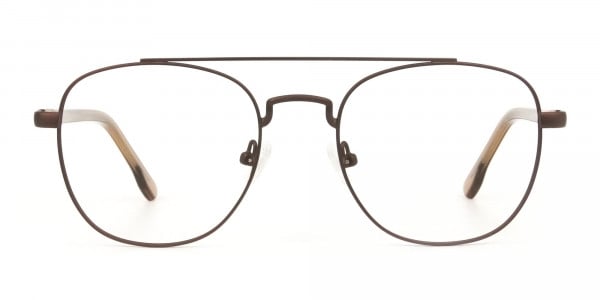 These aviator glasses are not simply men's glasses. These glasses in wayfarer fusion with aviators are for every outgoing and confident person. Wearing these glasses for your interviews is not a bad choice. In these glasses, you can show your bold side. You are adventurous and equally hard-working. You are not afraid of trying out a new approach. Your determination and enthusiasm are shown fully well with these glasses.
Don't let the price stop you
Glasses with a stylish look and the look you want to show off in your interview can be pricey. But with Specscart, price is not an issue. Just choose your favourite pair of glasses from the collection, choose high-quality lenses, and get your glasses at extremely affordable prices. 
You cannot take any chances with your important interview. Place an order for a free home trial with Specscart and get to try the glasses pair at your home for free. You can check your look and know for yourself whether you look impressive or not.