Read Time:
4 Minute, 5 Second
Eye Inspiration from London fashion week 2021 – Your eyes deserve some luxury
Do you want to freshen your look? You might be bored with your current look. Your current style is not working for you or you had a very nasty break-up and you want to collect yourself up.
Changing your glasses is a good choice to change your look.
Glasses can change the way you look and how others look at you.
If you want some inspiration why not look for one from the London Fashion Week of this year. After all, you gotta have to stay in style.
All white glasses? Sounds quite un-traditional. White glasses frames are not a normal choice and you have never tried this colour. Why not try it then. You will not know it until you try them.
All white frames give you a classy look.
If you have a dark skin tone, wearing white will give you a contrasting look that will make everyone envious. 
With a lighter skin tone, white glasses will not give you that dramatic look, however contrasting it with the right outfit will give you a chic and trendy look. Try out this style.
This style of frames gives you a sporty look. Donning a sporty look for your casual days gives you a refreshing vibe.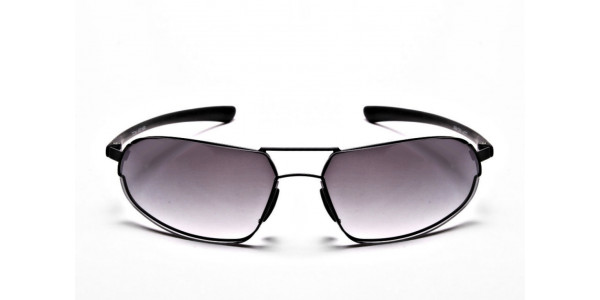 Play out with this style of sunglasses when you out on beaches, at pool parties or on a backpacking trip somewhere.
Retro style is coming back. Not in all its glory but with a modern fusion. You can try out the retro look. Wear your retro style dresses and pair up aviators in gold rims. The golden colour will give a shine to your face. It will attract the right amount of attention and make you look outstanding. 
These aviator glasses will add to your daring nature, outgoing personality. Even if you are some couch potato, you will look more reliable wearing this style.
You can try out other shades of aviators like the ones in gunmetal, silver or black colour.
Remember the time, when you brand someone hipster because of the funky glasses they wore and you stay far away from them. But admit it, those oversized glasses do look trendy. Now the good news for you, you can wear those oversized frames and not get labelled. Oversized glasses are now mainstream.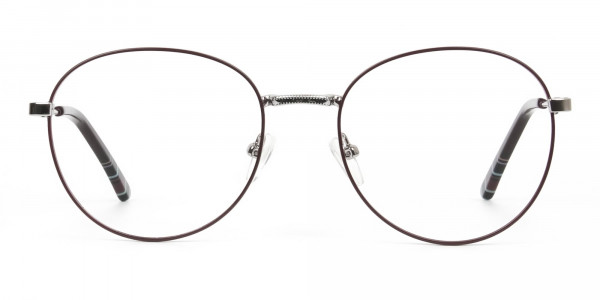 Oversized glasses add flair to your style. Thin rimmed round glasses make you look stylish trendy and more confident. 
You might not want to wear all those bulky and chunky glasses. All those stylish glasses are good for show but not so much for daily wear. You can find similar but slightly conservative glasses online.
If you are daring, try pink. For ladies, this is a natural colour choice. Glasses in Lighter shades of pink add delicacy, softness, that warm-fuzzy look. If you are going out on a date, wearing these glasses will make you look pretty. You will look soft, kind and charming.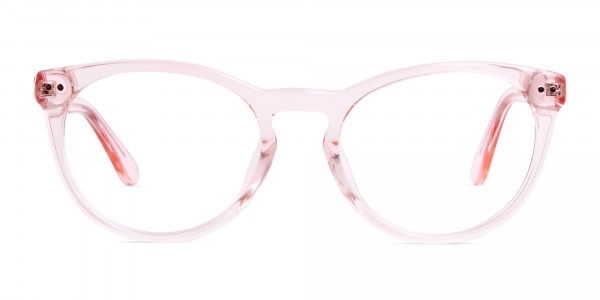 Try out transparent glasses in pink. 
Men can also wear these shades of glasses. These glasses will make you look softer, kinder and also a tinge of freshness. This shade will also add to the warm-fuzzy look. Wearing this shade in translucent style frames will make you look wow.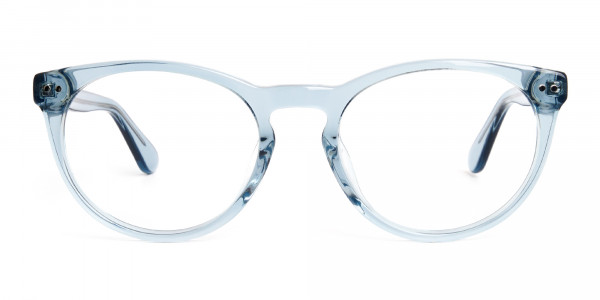 Wear square glasses for an intellectual look. Boxy frames make you look slightly geeky but more fashionable. Especially the thicker boxy frames. Overlarge square frames in black or tortoiseshell. Both glasses in the same shape of the frame will give you a different look. The black frame will give you a confident and intelligent look while the tortoiseshell will make you look cheerful and charismatic.
Wayfarer style of glasses is overused but not yet done. This style of frame gives you the look of a traveller. You will look more outgoing and daring. 
I know it's difficult to get rid of your traditional approach. What if this style doesn't match me or what not? You can try out your traditional rectangular frames but with a modern tinge. Rectangular glasses with browlines or dual tones will also change your look. 
The key to making your glasses stylish is by choosing more quirky shades. Combination of colours or pastel coloured frames. Every colour will make you look different. Be bold and try out various shades of colours. 
You can try out pastel colours like magic mint, baby blue, lavender etc. You will be surprised to see how these colours will make your look refreshing. You will look younger with these shades.
Buy this style of frames from Specscart. You will get various styles of glasses and sunglasses, all at affordable prices. Not just style, Specscart have the best quality of lenses. You can buy both prescription and non-prescription glasses in any style of frames.